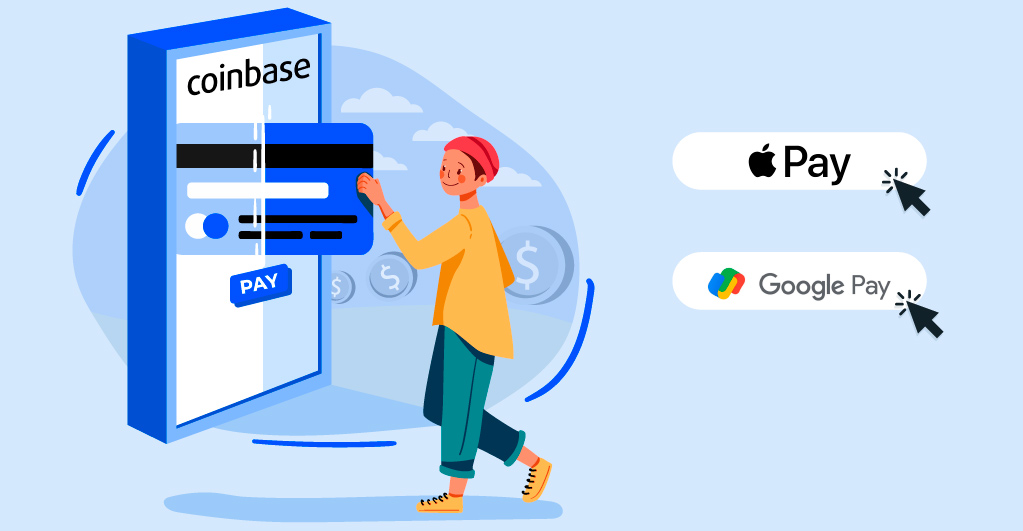 The crypto sector offers multiple handy tools, and Coinbase Card is one of them. The card's functionality is even more enhanced as it can now be used with Apple Pay and Google Pay. The development will allow users to spend crypto from their home's comfort quickly.
Selected customers can even earn 4% crypto rewards as Coinbase will soon start sending invitations to applications. Global mobile usage has increased tremendously over the years, forcing businesses to focus on the medium for better revenue.
A major chunk of mobile usage is devoted to online payments, and in the US itself, the trend has grown by 20%. Both Google Pay and Apple Pay are two of the most popular online payment platforms on the web. From online shopping, pet supplies, medical purchases to office goods, the platforms offer versatile use cases.
Earn Crypto Rewards for Payments
What makes Coinbase Card even more appealing is the initial offer of 4% crypto rewards. The card can be used for standard use, but the reward system is the cherry on top. Users can earn 1% cashback with Bitcoin and 4% with Stellar Lumens.
What is the Setup Process?
Users who have already applied for the Coinbase Card will soon be receiving the invitation to complete the application. Since the card falls under the debit card category, it will not hinder users' credit scores. The application fee is free of charge as well.
After the approval, users can start spending with Google Pay and Apple Pay without acquiring a physical card. Therefore, it negates the hassle of carrying the card physically all the time. Moreover, using online payment channels will secure the transactions, keeping the information safe.
The Google Play app will offer the option to add the card, whereas Apple Pay can be added via the Coinbase app or Apple Pay wallet. To add the card:
Open the Apple Pay wallet.

Go to the "+" option and tap it.

Continue to follow the on-screen steps.
The method is simple on the Coinbase application as well. After the card approval arrives, uses can:
Launch the Coinbase app.

Go to the Settings.

From Card home, click on Manage.

Finally, click on Add to Apple Wallet.
The integration will help the crypto sector to gain the necessary momentum. It will certainly play a part in crypto's global adoption as it significantly simplifies its spending procedure. Coinbase does not intend to stop here and will offer additional rewards and campaigns in the near future.
The Coinbase Card is a debit card by the renowned crypto platform Coinbase. The platform recently announced to integrate both Google Pay and Apple Pay as payment methods. Moreover, the card will be offering crypto rewards as well. The development will certainly improve crypto's use case in day-to-day life.