Cardano News
Cardano's Value is Racing up; Gained 11% in a Day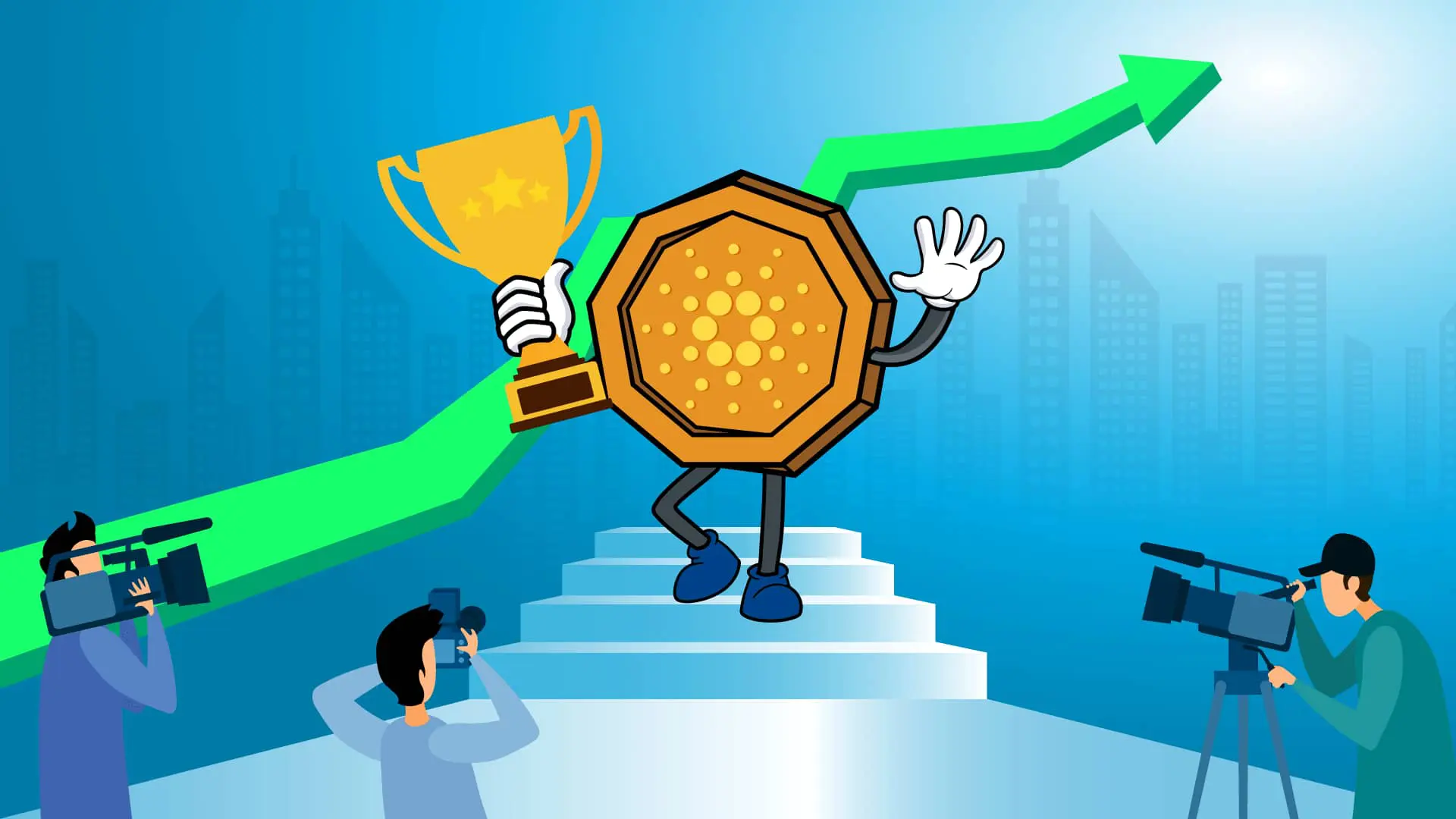 Cardano's price against USD has been raised by 11.07% overnight
It may soon stumble upon $0.0742 as its next resistance point
Cardano price has been pumped up by 11.07% in the last 24 hours, and the current value remains at $0.070923. The ongoing bullish run is likely to stay in the short-term, and investors are likely to yield even more.
Cardano Price Analysis
ADA coin opened the day at $0.063851, and over the first 12 hours, it gathered $0.0031 and reached $0.06695. It was followed by another steady price boom to the extent of 6.66%. It happened between 13:16 & 19:05 UTC. In these 5 hours and 49 minutes, Cardano lifted its price to $0.07036450. The last swing started at 19:40 UTC, and by 02:41 UTC today, ADA fetched a hype of 3.34% value and touched $0.07078962.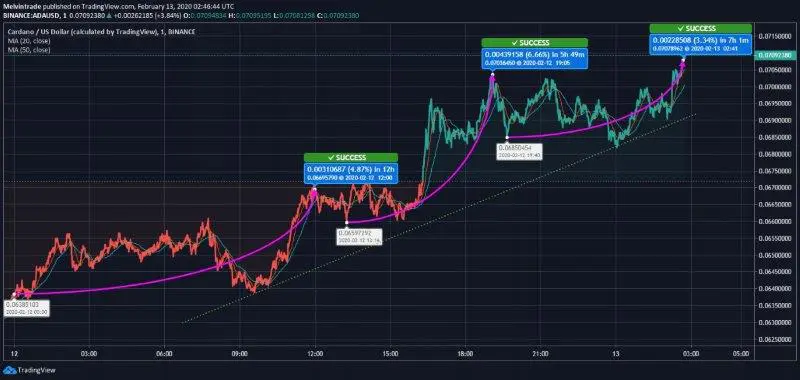 Cardano's current price is at $0.070923, and it is currently placed above its 50 days MA ($0.070096) and 20 days MA ($0.070569). ADA price is likely to retain the ongoing bullish spree for some more days. The next resistance seems likely at $0.074226333.
| | |
| --- | --- |
| Cardano (ADA) | Resistance & Support Levels |
| 1st Resistance | $0.07129 |
| 2nd Resistance | $0.07422 |
| 3rd Resistance | $0.07827 |
| 1st Support | $0.06431 |
| 2nd Support | $0.06026 |
| 3rd Support | $0.05733 |