Cardano News
Cardano Trades Marginally Positive; Exhibits an Intraday Growth of 7%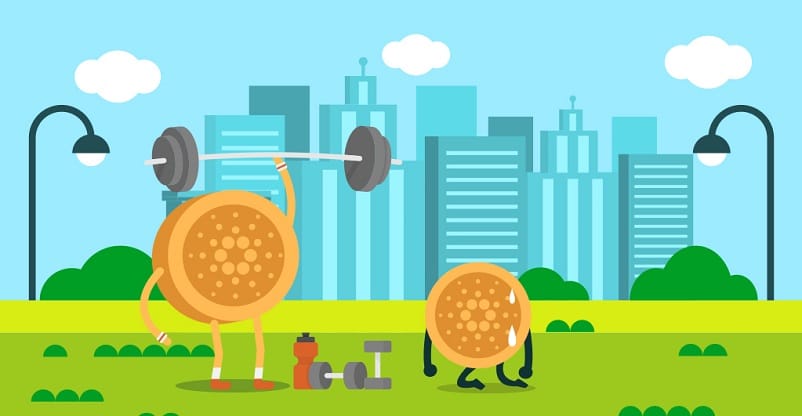 Cardano dips from the height of $0.0461 to $0.0327 in 30 days, marks a regression of over 29%. However, the intraday movement since yesterday has given a positive outlook to the trading price of ADA coin, as it rightly retains back around $0.032 and has even hit the high around $0.034.
The current trading price gains support from the 21-day MA and holds slight support from the 9-day MA. However, it still lacks support from the 49-day, 100-day, and all the long-term moving averages. Also, in the past 24 hours, the coin has hit above the 23.60% Fib Retracement area; however, the current slide has taken it below the said level, although we cannot ignore the intraday movement.
Cardano Price Analysis: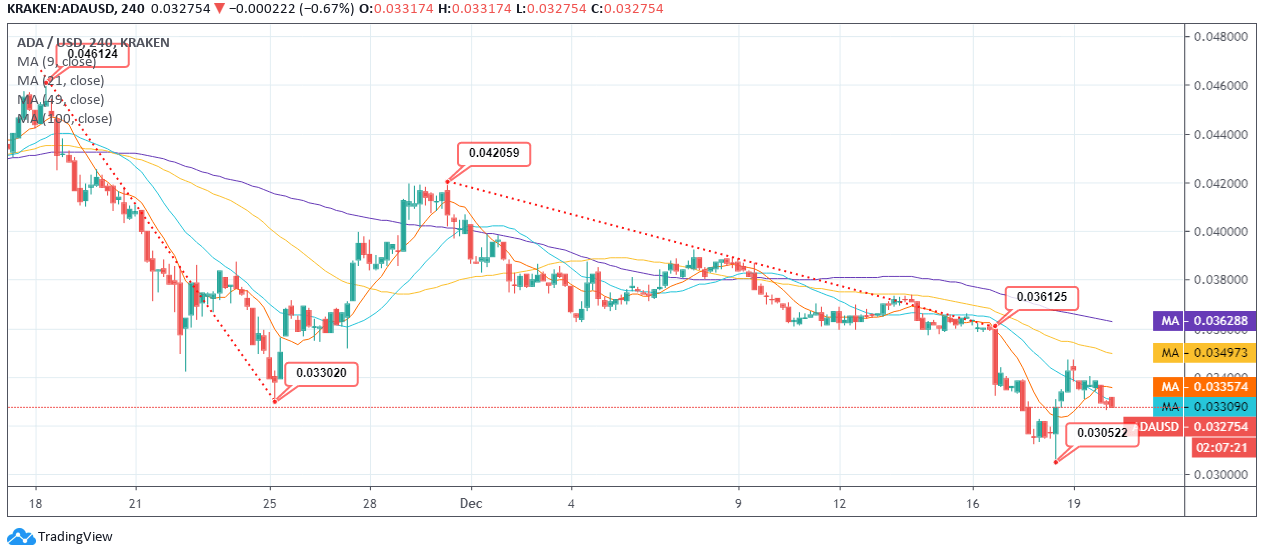 Taking a glance at ADA/USD movement on Kraken, we see that the coin has notably declined since the start of December like there exists inactive supports. The lowest hit in the same time frame happens to be at $0.0305, which marked the fresh 52-week low. However, the current trading price of Cardano is better and has marked intraday progress of over 7%.
With the plunging trend of ADA coin, the price left imminent support of 100-day MA after the first week of December. Also, important to note that the coin is trading around an important support area at $0.033.
Technical Indicators: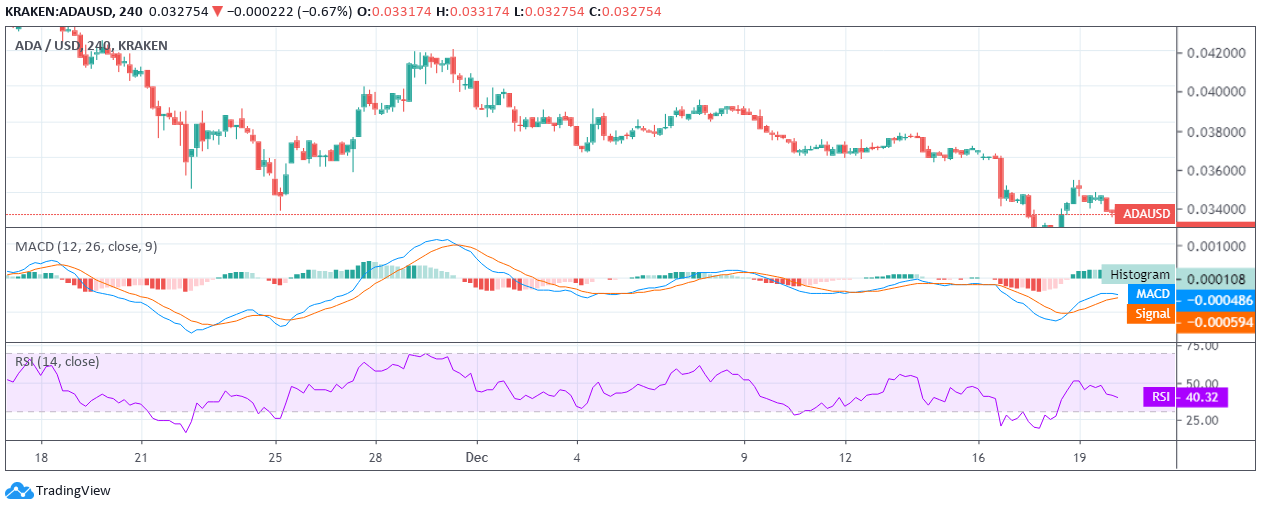 The MACD of Cardano moves below zero but hold a bullish crossover as the MACD line hits the signal line from below.
The RSI of the ADA coin confirms the same as it is at 40.32 and holds no extremities at present.