Cardano price has improved and returned to $0.033
The moderate improvement is speculated to remain for all day long
ADA coin closed the November month with a downtrend. The currency breached the 90-days low and created a new at $0.0333. Within 15 days, the market experienced another price crash that took the Cardano price below the 52-week low and set a new at $0.0308. However, there has been an improvement in the price as the coin returned to $0.033. The speculations of holding the uptrend have strengthened.
Cardano Price Analysis
Yesterday, the ADA coin started the day at $0.0316. The price moved to $0.0323 by 2.30% but couldn't hold for much longer and fell to $0.0314 by 3.08%. There was another uptrend that took Cardano's price to $0.0320. There was a price pullback that brought the ADA price to $0.0305. Further, the price escalated to $0.034 by 13.45% hike. The intraday movement exhibited an 8.72% profit. Today, the price dropped to $0.0330 from $0.034 by 3.84% fall. Recently, Cardano price recovered and is trading at $0.033 by 2.55% hike.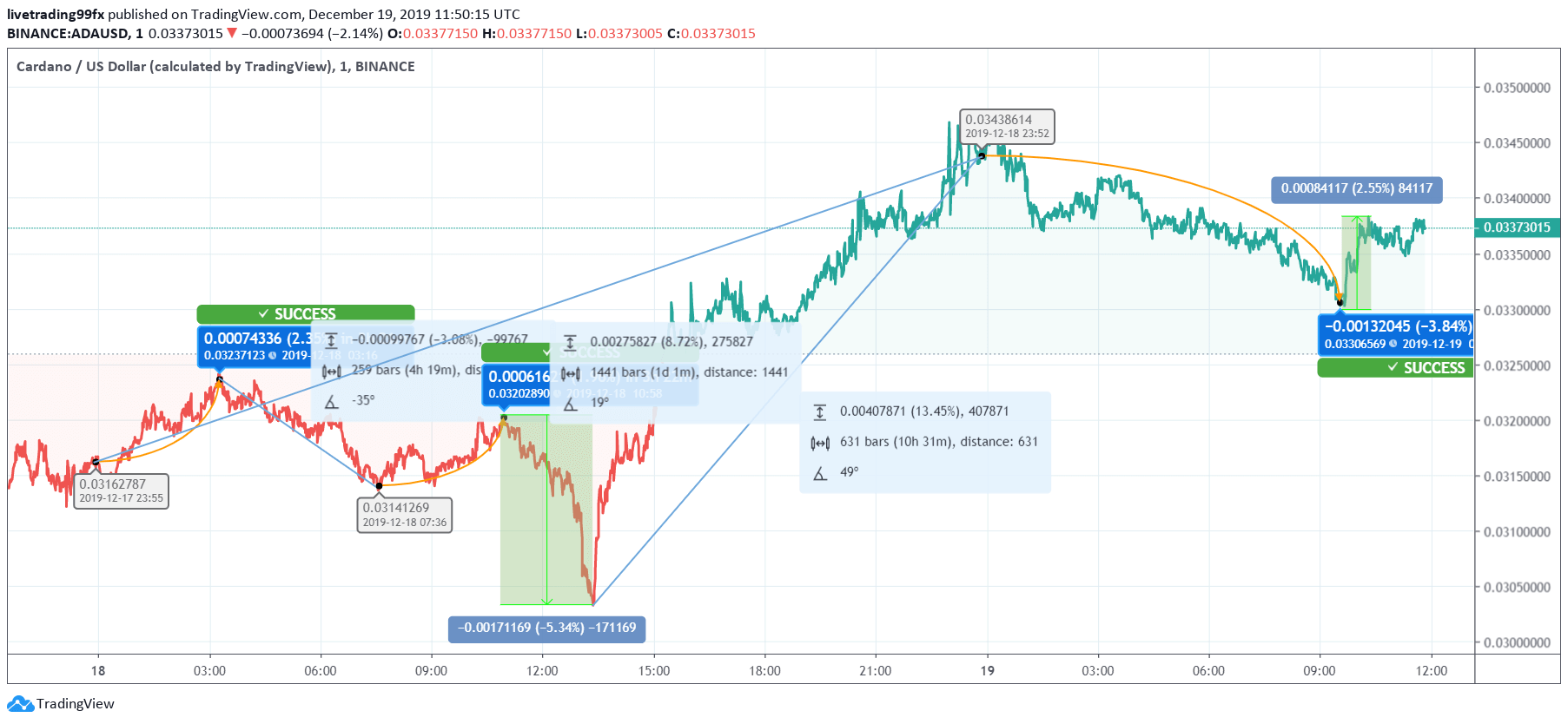 Currently, the ADA coin is locked around a $0.033 mark. The currency is anticipated to trade around the same level for the rest of the day. However, if the coin trade upwards, then Cardano's price would find immediate resistance at $0.0357.
| | |
| --- | --- |
| Resistance Level | Price |
| R1 | $0.035788 |
| R2 | $0.037113 |
| R3 | $0.039565 |
| Support Level | Price |
| S1 | $0.032011 |
| S2 | $0.029559 |
| S3 | $0.028234 |
The traders interested in the ADA coin are recommended to opt for long-term investment. The same would bring the desired return to the investors. The short-term investment might be risky for traders.