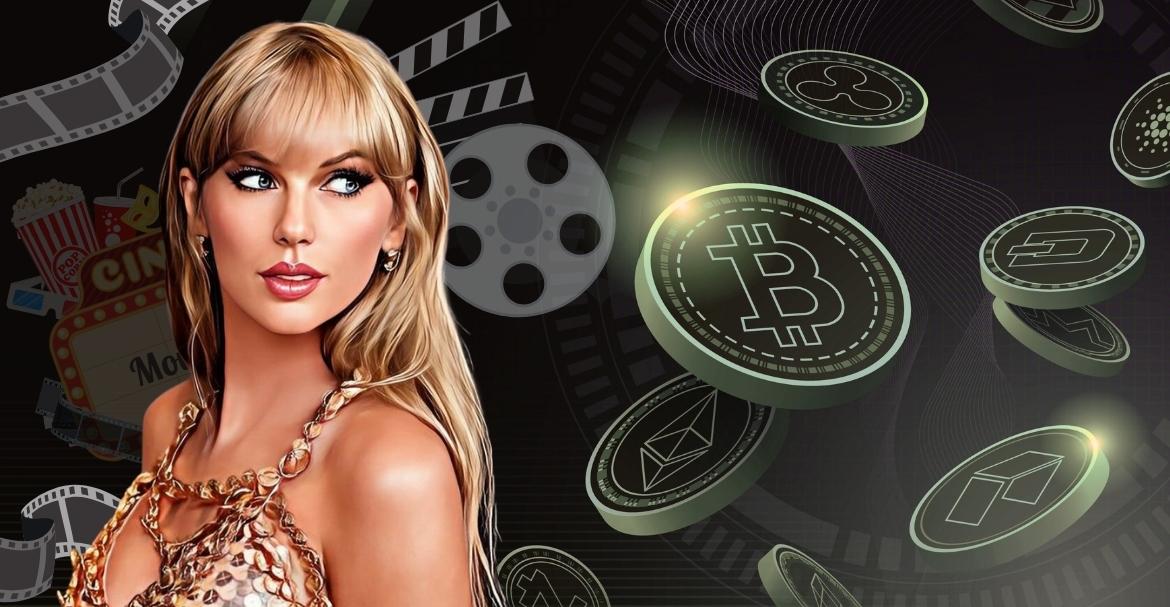 The upcoming blockbuster film "Taylor Swift: The Eras Tour" will allow cryptocurrency purchases for tickets, making it more accessible to Swift's legions of fans. This will include Bitcoin (BTC), Ethereum (ETH), Dogecoin (DOGE), and Shiba Inu (SHIB). The film, which will be released globally, has set a record by collecting $100 million in presales.
A top-of-the-line crypto payment service provider, BitPay, will be responsible for initiating the movie's crypto connection. Earlier, BitPay had formed an association with AMC, a famous chain of theaters, and began buying movie tickets with cryptocurrencies. For enthusiasts, the tickets will be available on the company's website and mobile application. Added to the various cryptocurrencies are Bitcoin Cash, Litecoin, and XRP.
It was AMC that struck a deal with Taylor Swift to deliver the movie to audiences worldwide, which was a one-of-a-kind association. As per the agreement, Swift will come in for 57% of the money that will be collected from the sales of the tickets. With the present uneasy situation in the entertainment industry, this movie is expected to bring about a fresh breath of life.
After the success of Barbie and Oppenheimer in the middle of the year, there has been a significant decrease in the number of theatergoers. In the case of ticket purchasers choosing the option of utilizing cryptocurrencies, it may just change the face of the present distribution method.
A short while ago, MoonPay, which is a crypto payment framework, introduced a fresh feature via its application that allows users to swap a cryptocurrency for any other. This feature is an add-on to MoonPay's retail-facing crypto application, which allows users to buy cryptocurrencies and has control over the various wallets in the application.
In August 2023, PayPal revealed that it was coming out with its PYUSD stablecoin in the upcoming days. The dollar-attached asset is released by Paxos, which is a blockchain framework company that is known to release Binance USD (BUSD) stablecoin. In the previous month, Coinbase obtained regulatory consent for providing perpetual futures trading practices targeting retail customers beyond the US.