Bitcoin News
Bitcoin Awaits a Steep Breakout from the Ongoing Consolidation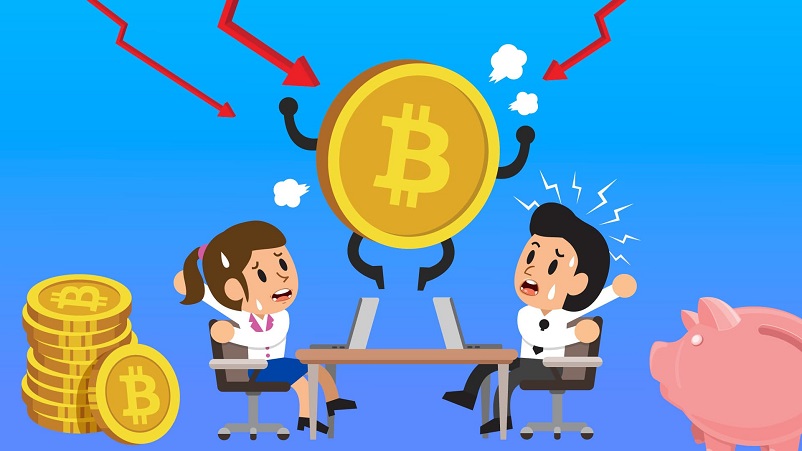 Bitcoin trades sideways while the altcoins of the market strengthen and exhibit a steep surging trend against the US Dollar. However, if we emphasize the 3-hourly movement of Bitcoin over the past six weeks, we see that the coin is forming higher lows after hitting $10.4k at the onset of the previous month. Since then, BTC has been trading in a narrow trading channel is facing complete rejection above $9.8k for the past 30 days now.
Bitcoin, at present, is holding a fear index for the investors to see if it can withhold the static support at $8.8k or fall prey to a range below $8.8k. BTC draws a make or breaks pattern wherein the next breakout (bullish or bearish) is highly predictable.
With continuity of sluggish trends observed, many would believe this to be an end of the era of Bitcoin in the world of smart platform-based cryptocurrencies. However, Bitcoin loyalists and lovers will never go with the flow, and analysts believe that if Bitcoin continues to act sluggish until this time next year, then the investments may turn futile.
Therefore, a period of 365 days is no less for Bitcoin to develop and mark a fresh ATH beyond $20k. Moreover, if we take into consideration the fundamentals of waiting for a period of one year, we saw that major alts that otherwise were trading sideways have regained and strengthened, hitting the major 52-week resistances this time.
Therefore, Bitcoin in this regard is believed to be in a testing period as to when and by what percent will it break the previous ATH and, most importantly, when will it first breach the recent consolidation.
As the technicals draw a bearish picture, we see that the recent consolidation has led to losing support from the 50-day and 200-day daily MAs as well. Just as we wait for the coin to have a breakout, the major support, and resistance to watch out for lies at $8.5k and $9.5k, believing the next wave of momentum to be steep. Make your investment profitable with Bitcoin Code that is one of the top Bitcoin Robots. You can check out Bitcoin Code Reviews by experts to get more details on this trusted Bitcoin robot.