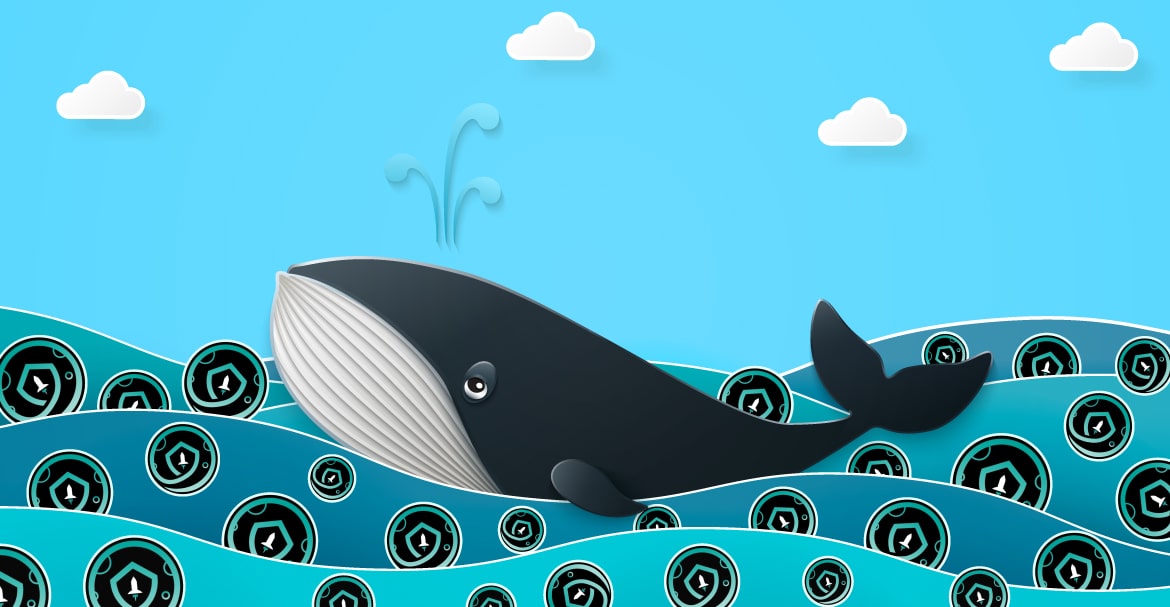 Binance whale tracking platform WhaleStats informed on Monday that the number 10 ranked BSC whale has bought 2 billion SafeMoon coins. The total value of the purchase is estimated to be around $5,778,460. The transaction was completed on January 02, 2022, at 11:13 UTC.
🐳🐳 A BNB whale just bought 2,000,000,000 $sfm ($5,778,460 USD).

Ranked #10 on WhaleStats: https://t.co/4zMPxQ6ALg

Transaction: https://t.co/6Y3AyZAgV1#SFM #BEP20 #BNB #whalestats

— WhaleStats – the top 1000 BSC richlist (@WhaleStatsBSC) January 3, 2022
The purchase happens to be the whale's most significant bid since October 2021, which also indicates a growing interest in SafeMoon. Especially after the transition of SFM from V1 to V2, completed on December 13, 2021, the expected improvement in quality, security, and accessibility has created a buzz in the market. Released on March 08, 2021, SafeMoon has witnessed massive growth over the last year and is now working to include an NFT marketplace within its ecosystem.  
What is a Crypto Whale?
A crypto whale is an individual or an organization that holds a significant amount of any particular cryptocurrency. This individual or organization is usually capable of affecting the market prices by buying or selling a large amount of a particular token. Similarly, the wallet address where the 2,000,000,000 SAFEMOON tokens were deposited has a total value of $74.76 million, which makes it the 10th largest whale of the Binance network. Apart from SafeMoon, the address also holds WBNB worth more than $326,000.
What is SafeMoon?
SafeMoon is a digital asset dedicated to empowering users to have financial independence. The token aims to provide a monetary store of value resistant to manipulation and misappropriation. The token seeks to offer faster payments, lower transaction costs, and an independent payments mechanism free from brokers and banks. The project is currently headed by CEO John Karony, a former all-source analyst at the US Department of Defense. 
The recent push from the Binance whale could well take SafeMoon beyond its predicted price point for 2022 of $0.0000028, as mentioned in this SafeMoon price prediction. This, coupled with the soon-to-be-launched NFT marketplace and SafeMoon Exchange, the project is expected to witness a growing ecosystem.