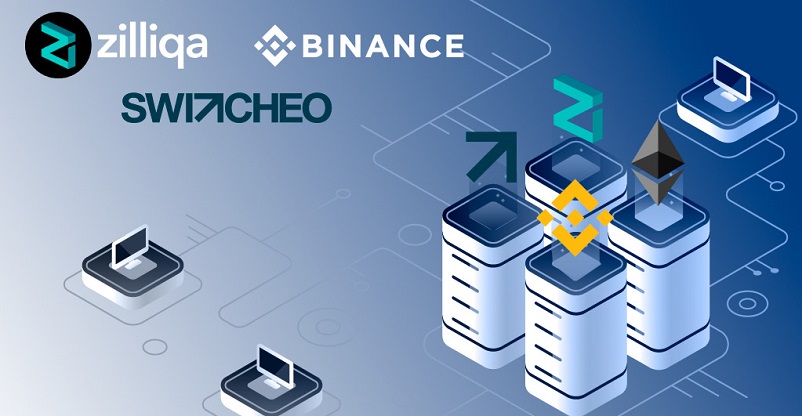 Zilliqa Network announced on Friday that Binance USD (BUSD), the stablecoin of the Binance ecosystem will soon be launched on its platform. In a Twitter thread, Zilliqa said that it has joined hands with Binance and Switcheo to bridge a connection between Ethereum and Zilliqa network. It stated that the ERC-20 based BUSD will be circulated as ZRC-2 BUSD on the network.
Zilliqa is a futuristic blockchain platform that focuses on security and performance. In a blog post on Medium, it stated that bringing BUSD, an NYDFS regulated digital asset, to the network will require building interoperability between Zilliqa and Ethereum-based ERC-20 tokens. The Singapore based crypto exchange Switcheo will play an important role in building the bridge to connect Zilliqa and Ethereum. It will create a consortium with Zilliqa to manage contracts to verify ZRC-2-BUSD and will allow BUSD holders to move their tokens between Ethereum and Zilliqa Network. Zilliqa further stated in the blog,

Interoperability is often touted as the future of crypto-blockchain operations, and to make the industry more flexible, movement between networks is essential. ZRC-2-BUSD or zBUSD holders will get the benefit of higher speed and low transaction fees as compared to the ERC-20 BUSD. Users can anytime move back to Ethereum by simply burning their tokens in the second contract on Zilliqa, which will release their ERC-20 tokens from the initial contract. For more details, read the blog post here.