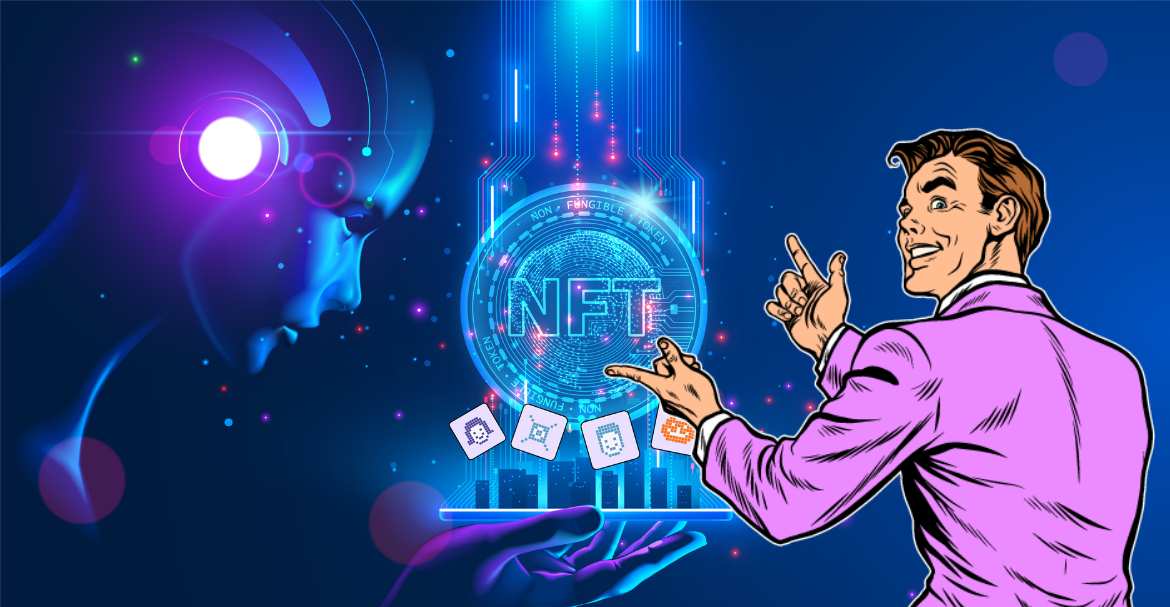 Binance is now letting the users of its NFT marketplace get more creative with their visions through the launch of Bicasso, the AI-powered NFT generator. It was launched in the beta version last Wednesday and requires a person to register on the marketplace of Binance for non-fungible tokens.
The launch was announced by Changpeng Zhao, the Chief Executive Officer of Binance, who asked users to get as creative as possible and share their artwork with him on the internet. The Beta version is now live and limited to 10K mints, concluded Changpeng Zhao after encouraging users to turn their creative visions into non-fungible tokens.
Users can first create the artwork and then turn it into NFTs through the minting process. Binance has put a cap of 10,000 NFT coins at zero charges. It remains to be seen if Binance will increase the number of NFT mints or if it will transition to the full version of the platform. Per the reports, 3,300 users have already minted their NFTs, with every user minting at least one digital artwork.
Bicasso competes with Midjourney and DALL-E, with the exception that Binance NFT Marketplace users can mint their NFTs on the platform's native BNB Chain.
Users can either enter the magic word or upload an image with a clean background for optimal results. Bicasso supports jpg and png images of up to 50 MB in size. Once on the platform, people can examine their artwork and artwork submitted by other creators.
The community has been quick to hop on the trend, with some saying they shared their artwork with a caption, me in a better world, and others calling the feature amazing.
Generative art technology pushes the boundaries of Web3 by leveraging the capabilities of AI and non-fungible tokens. It opens the door for other players to get on board with enhanced offerings.
Binance, established in 2017, keeps demonstrating how hard it works to innovate its products and services. The internal economy is based on the native token, BNB, with over a hundred tokens listed on the platform. The crypto exchange platform is one of the leaders in the segment and among the very few to offer some of the best and excellent products to its community. Our Binance exchange review sheds more light on this aspect while also discussing its products and services in detail.
Users can now register at the Binance NFT Marketplace and transform their digital vision into NFTs. Only the first 10,000 artworks can be minted at zero cost, following which Binance may launch the full version of Bicasso.
The new AI-powered product by Binance makes the NFT segment interesting, setting a line that others can follow for a similar level of engagement with their respective communities.