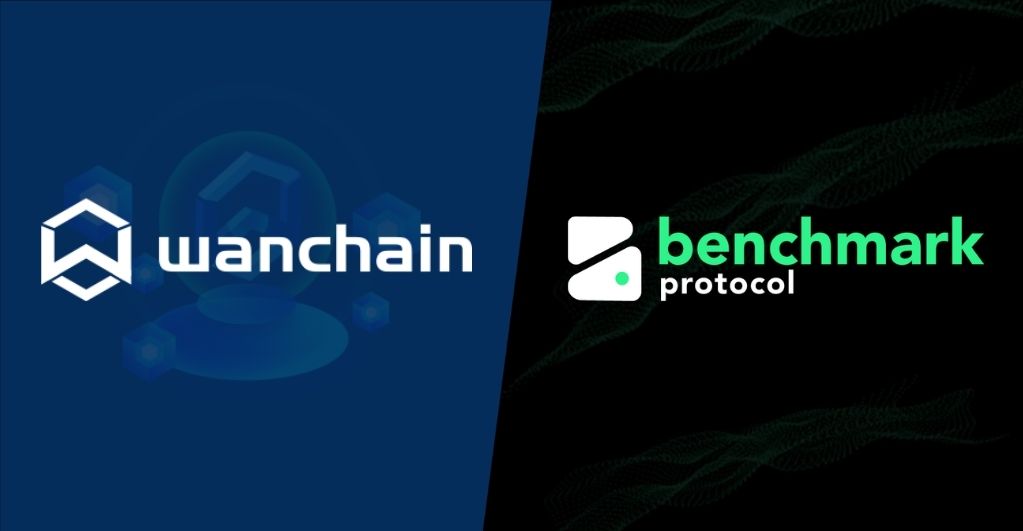 Wanchain and Benchmark Protocol have formed a strategic partnership on Thursday, February 26, 2021, to closely cooperate on cross-chain DEFI applications that are driven by cross-chain mechanisms. The collaboration will be based on the new P2P lending platform Benchmark Marketplace and innovative multi-chain bridges from Wanchain.
Both parties, through the partnership, have agreed to use "Benchmark Marketplace + wanTokens" as the starting point with assets on current public chains being integrated into the Benchmark Marketplace. These assets will be exclusively used for the lending types of tokens. It will enable the cross-chain-driven Benchmark Marketplace to offer unique lending tokens as well as offer better services to meet increased competition. Together, they will introduce "Cross-chain + DeFi applications" in a gradual and phased manner.
Both the parties have announced this strategic tie-up on their respective Twitter handles. Check them out at
🚀 Thrilled to announce a new strategic partnership with @wanchain_org! https://t.co/mssKN8Eo7P@Benchmark_DeFi marketplace will be whitelisting Wanchain's cross-chain token $WAN which is bridged to wanBTC, wanETH, wanUSDT, wanDOT, etc.) for lending. 1/2

— Benchmark Protocol (@Benchmark_DeFi) February 25, 2021
We are very proud to announce a strategic partnership with Benchmark Protocol @Benchmark_DeFi ! The use case for wanTokens will be significantly expanded: these will be used to empower the Benchmark Marketplace. $MARK #wanchain

For more info, read here: https://t.co/LT7NqKjGqf

— Wanchain (@wanchain_org) February 25, 2021
The Benchmark Marketplace is an Ethereum-based DeFi protocol that provides an exchange for loan offerings that are completely lender-driven. A Marketplace contract is created by a lender on the Benchmark interface by laying down the terms of the loan required, such as loan ratio and lending out tokens. One loan offering can process multiple borrowers provided the Marketplace contract that is created has enough tokens to accommodate the loan.
User-friendliness is Benchmark Marketplace's best feature. This peer-to-peer lending service offers a customized lending experience in cryptocurrencies, interest rates, provision to close the loan at any time, and a fully decentralized lending mechanism.
Wanchain, on the other hand, allows developers to create decentralized cross-chain financial applications that are linked to real-world value. The company has a few years of experience in this field, and in this short period since 2017, it has integrated BTC, ETH, EOS, ERC20, and more.
The collaboration between the Benchmark Protocol and Wanchain will lead to Benchmark whitelisting $WAN, which is bridged to wanDOT, wanETH, and wanUSDT for lending on the Benchmark Marketplace. Wanchain's efficient multi-chain bridge mechanism ensures the security of the cross-chain assets and lending and the cross-chain assets.