Cryptocurrency News
XRP Coin Jumps By 22 Percent After Coinbase Cryptocurrency Exchange's XRP Trading Launch In New York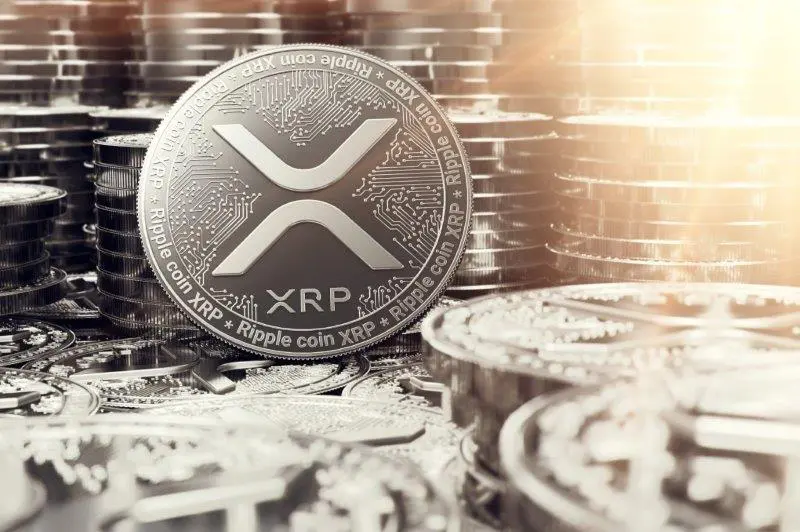 Coinbase, the leading cryptocurrency exchange, is on an expansion drive. Coinbase is offering the much-awaited news for New York traders. The New York traders can now trade on the Coinbase exchange platform. The exchange has recently launched its platform that supports XRP trading for New York users.
Bitcoin's performance is great in the market and breaking all its 2019, record. Within two weeks Bitcoin, not only surged to its peak resistance level, crossing $ 7,000 mark, but also helped most of the altcoins prices to increase and all thanks to the Bitcoin's dominant effect in the market. However, XRP did not gain more through Bitcoin surge. But when Coinbase launched its XRP trading in New York, the coin noticed an increase by 22 percent. Many reasons for the uplifting of coins but expansion remain one of them.
May 13, 2019, marks an important day for the cryptocurrency exchange and for New York traders, as XRP was available on Coinbase platform to trade after three months from its launch. What does this mean to New York? The traders are now allowed to buy, convert, sell, store and receive XRP coins, and there are no restrictions or obstacles for the users to experience.
Coinbase officially made the announced over Twitter and informed its followers saying:
"XRP is now available to Coinbase users who are New York residents. New Yorkers can now log in to buy, sell, convert, send, receive or store XRP on Coinbase.com or using our iOS and Android apps."
Any exchange to launch its crypto trading services in the US needs BitLisence. Coinbase managed to obtain the BitLisence from the New York State Department of Financial Services (NYSDFS).
Coinbase exchange is headquartered at San Francisco and made the announcement on 13th May 2019 via Twitter.
XRP's Wait is Finally Over
News of Coinbase listing XRP was going around in 2017, and due to crypto regulation issues, it was not possible for the exchange to implement the initiative. Although Coinbase managed to launch the XRP in February 2019, New York users were still not completely allowed to trade the digital currency because of problems on destination tags. The destination tags were essential so as to send XRP transfers. New York was not the only one restricted to perform XRP tradings but the United Kingdom too.
Coinbase finally made a complete rollout of the service on Monday.  Coinbase has even increased the number of crypto assets on its platform within a year. The altcoins that are now supported by Coinbase platform are bitcoin SV, bitcoin, ethereum classic, stellar lumens, REP, Ox, bitcoin cash, zcash, litecoin, Brave's Basic Attention Token, and others.
XRP Price
As soon as the news was revealed, XRP price was up by 20 percent, making it to reach at $0.39.  CoinMarketCap reports that within 24 hours cryptocurrency price was high by 20.5 percent and XRP traded at $0.39. This made the market capitalization of Coinbase to reach more than $16 million.  The cryptocurrency is performing well in the market along with bitcoin and ethereum both have jumped by 13 percent and 9 percent respectively.
Another reason for XRP price to jump is due to the listing of XRP exchange-traded note (ETN) over the second largest exchange of Germany, Borse Stuttgart.