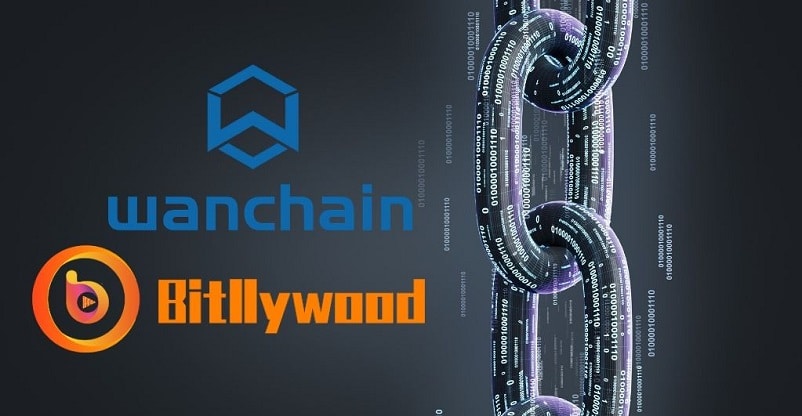 In the latest development, Wanchain has entered into a key tie-up with Bitllywood. Bitllywood is a popular Beijing based film IP blockchain service firm.
The idea behind the strategic cooperation between the two firms is to create a blockchain-based model aimed at offering protection to the intellectual property associated with film and television.
The sole goal of the model is to achieve the protection of several types of intellectual property that may include music, video, pictures, content, and other kinds of formats. It will also help in permitting blockchain-based circulation of these types of intellectual property.
As per the global cross-chain model of Wanchain, film and TV, IP assets shall be permitted to flow without any hassle between various public and consortium chains thus significantly boosting the liquidity of IP assets.
Bittlywood has emerged as the leading decentralized platform that offers protection to film and TV IP by using on-chain certification.
Lately, China is trying to place more significance towards the progress of high-tech industries and the application of blockchain technology. And, Bitllywood has implemented blockchain at its core thus adding a significant part to the lawful compliance of film and TV copyright. Bitllywood has also pledged to establish a blockchain-based ecosystem for the vast film and TV creators.
As of now the IP authorization and certificate storage procedure is quite complicated and lacks transparency. And, maintaining the copyright in the film and TV IP is quite complicated, expensive, and burdensome. These problems turned the IP markets ineffective and caused a loss of potential value.
The major goal of Bitllywood is to resolve these issues that have plagued the IP market. After securing necessary cooperation from Wanchain, Bitllywood has executed a "one-click" on-chain permanent storage of IP certificates. Bittlywood will also work towards resolving IP authorization via smart contracts.
According to Bitllywood founder Robin Luo,

Now Bittlywood is set to use blockchain technology for storage of film and TV IP to save IP intellectual property rights.