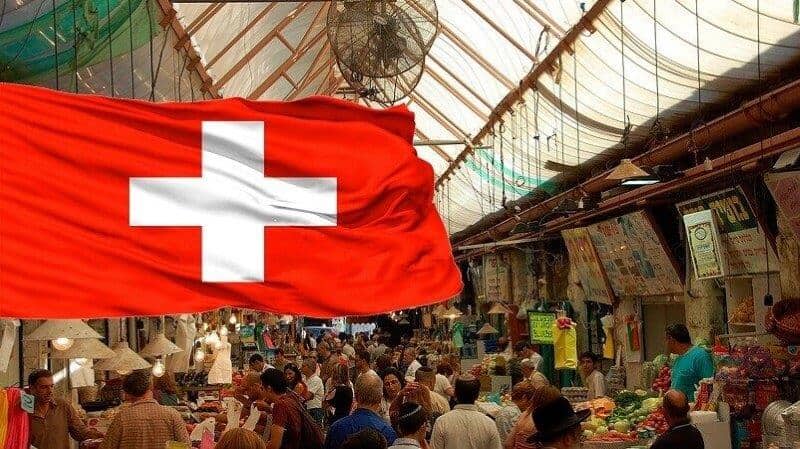 Switzerland has asked Israel to open its market. So that Swiss bank can trade funds there. It is said by the senior Finance Ministry official.
Israel allows the EU banks market access, but not Switzerland's. As it is not an EU country and has different rules of the countries inside the bloc.
The Swiss Federal Department of Finance has asked the Israel Ministry of Finance to permit Swiss banks to trade funds. Israel is expected to respond to Swiss within a year.
On the 16th of this month, the Swiss Federal Department of Finance state secretary for international financial matters Gasser met with Israeli deputy minister of finance Yitzhak Cohen is to continue the financial dialogue between the two countries. The discussions of FinTech regulation, combating money laundering, cryptocurrencies and the cross-border financial services.
Gasser noted that we need access to the market and each other's market unfettered and also as free as possible.
Israel enabling the EU banks to access its markets and Switzerland is not a member of the EU and therefore operates under different financial regulations. Gasser stated that Israeli authorities focus on the rules of the EU, but EU doesn't fully recognize their rules for political reasons.
Two meetings already held:
Switzerland and Israel have met twice to discuss the financial cooperation. The first was on September 4 of last year, wherein representatives from the two nations inked a memorandum of understanding is to establish a regular financial dialogue between their respective ministries. The second time was on April 17, this year, where both parties repeated their commitment to deepen their cooperation in financial matters.
Gasser is preparing a report about blockchain regulation in Switzerland. He is planning to give recommendations to the country's legislature by the end of the year. He is even hoping for the approval by next year so that they could take effect by early 2020.