Cryptocurrency News
PolkaBridge Ventures Is Welcomed by Magic Square As Early Investor to Create New Crypto App Store Experience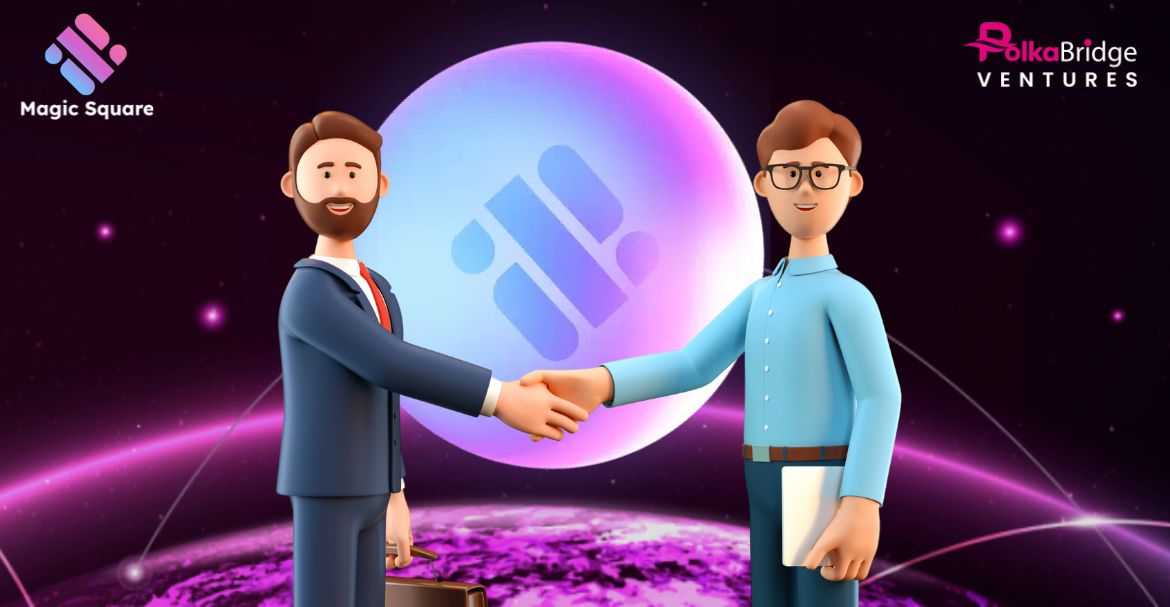 PolkaBridge Ventures was a founding investor in the KOL fundraising round, and Magic Square welcomed them! With its distinctive PolkaBridge ecosystem, PolkaBridge Ventures aims to invest in, develop, and accelerate early-stage enterprises. Magic Square is delighted to have KOLs' backing in its 2nd financing round, as this will drive their mission to build a unified Application Store experience for all different kinds of users in the decentralized universe.
The first-ever of its kind, Magic Store is a ground-breaking app store for the cryptocurrency industry that unites the total strength of blockchain technology in one location to provide a seamless user experience with community-approved applications.
In July 2022, Magic Square, the first community-driven Web3 multi-chain cryptocurrency app shop, received early funding from Republic and Binance Labs, the venture funding and incubator division of Binance.
The initiative will use the money to ramp up the development process, team growth, and user acquisition. The closed beta for Magic Square is set to be officially launched, and verifications for app listing are now being completed. The 50,000 pre-registered customers will have access to the public beta shortly after that.
By offering a variety of product suites, such as the Magic Store, MagicID, Magic Community, and Magic Affiliates, Magic Square seeks to provide a comprehensive environment for consumers and developers to explore diverse blockchain worlds.
A DAO mechanism is used by the community to analyze, rank, and categorize the applications in the Magic Store, a Web3 substitute. It also offers incentives in the form of SQR tokens and clear earning metrics to encourage validators, producers, and consumers to participate. With only one click and the MagicID, visitors could access all of the content that has been approved by the community (Decentralized ID).
Promising initiatives have the option to gain additional momentum from the store and partner network thanks to the Magic Affiliates referral program. In other words, project owners will only be responsible for paying when users convert following their intended criteria.
About PolkaBridge
A framework for decentralized, all-inclusive financial services is called PolkaBridge. Cross-chain AMM, farming, borrowing, a fundraising mechanism (Launchpad), forecasting, NFT, and other features are anticipated to be part of the PolkaBridge ecosystem. Polkadot will serve as the focal point of every product that is created.
About Magic Square
Magic Square is a decentralized answer that makes cryptocurrency simpler. With a straightforward interface, users can find decentralized applications, CeFi and DeFi, NFTs, Gaming, and many more in one location.
To encourage the engagement of validators, producers, and consumers, the community vets, ranks, and prioritizes the applications via the Web3 solution known as the Crypto App Store. To use the MagicID, visitors may quickly access all of the material that the community has approved.