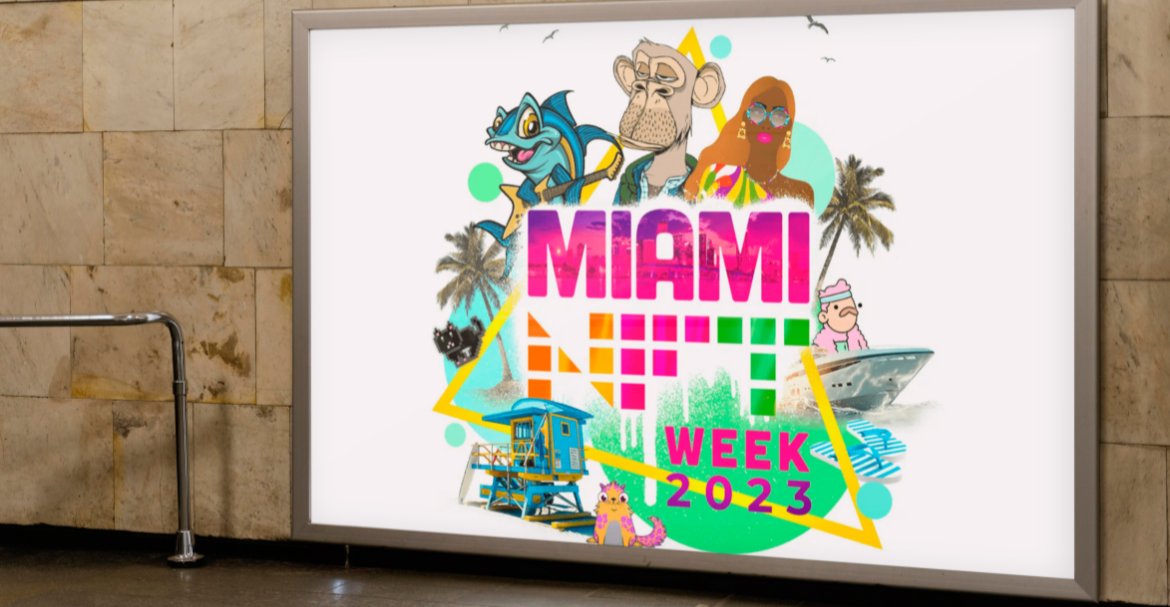 The US East Coast is coming back with another edition of Miami NFT Week. The second edition starts on March 31, 2023, and ends on April 2, 2023, at the Mana Wynwood Convention Center. This year's NFT event follows the success of hosting over 5,000 entries in the last edition. Organizers are expecting a larger crowd since the aim is to connect Latin America, the US, and other neighboring regions.
Miami NFT Week emphasizes educating about the NFT and Web3 domains while discussing diversity and inclusiveness in both domains. Participants will be encouraged to develop innovative solutions and build their network at the event. Topics to be covered include music, sports, and gaming. They are categorized into five sections: Metaverse, Culture, Web3, Enterprise, and Community.
Speakers to talk about crucial topics include the likes of SAP, Bentley NFT, Unstoppable Domains, and Decentral Inc.
The organizers will share more details about the three-day event in the coming days; however, it has already become one of the most anticipated NFT events worldwide. It is sponsored by MasterCard, TradeStation, and Delta Airlines, to mention a few.
The themes and topics for Miami NFT Week 2023 are displayed in the table below:
Theme

Topics

Culture

Music

Art / Film

Sports

Metaverse

Virtual Reality

Augmented Reality

Gaming

Web3

Decentralized Finance

Venture

Disruptive Tech

Enterprise

Decentralized Finance

Branding

IP / Regulation

Community

Decentralized Finance

LATAM

DAOs / Governance
Gianni D'Alerta from Miami NFT Week & Non-Fungible Events has expressed excitement about the event. The co-founder of the team has also talked about the importance of bringing different communities together for better creative deliverables across various platforms and protocols. Gianni highlighted that there is an increase in interest in NFT technology in North America and Latin America, making events like Miami NFT Week 2023 more important for the digital space.
Gianni has also appreciated Miami for being a place that is now important for innovations in Web3 and bringing together different players from varied backgrounds. The Miami NFT Week was announced with the goal of giving creators and collectors a new place to hang out.
Miami has become a hot destination for being the birthplace of two exciting projects: Yuga Labs and Bored Ape Yacht Club.
The event, if successful, has a higher chance of expanding the NFT/crypto narratives.
Miami NFT Week 2023 closely follows the American Metaverse Summit and Awards, which are scheduled to start on March 29, 2023, and end on March 30, 2023. Nonetheless, Miami NFT Week has already been termed one of the largest NFT events in the region. The three-day event will look to meet all the objectives, including education and enabling network building for participants.
The previous version had nearly 5,000 participants. This year is estimated to end on a high note because it is driven by the previous year's success and the objective of bringing together different communities.