Blockchain News
Mercedes-Benz Cars Employs Blockchain Solution For Transparency on CO2 Emissions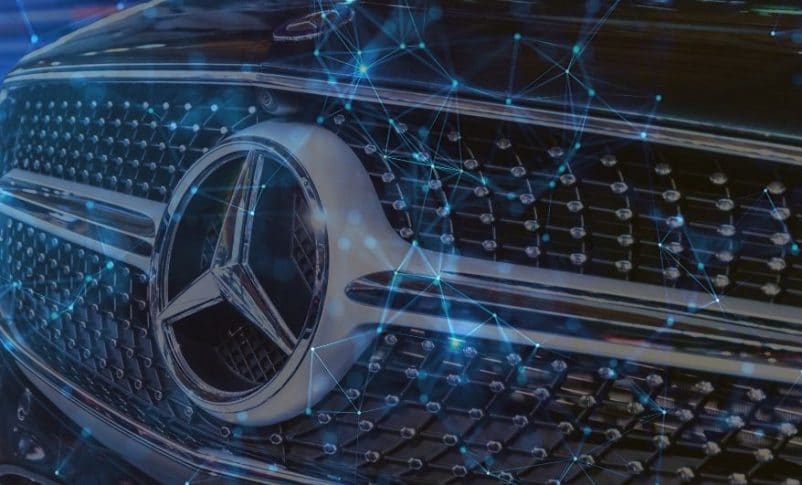 Mercedes-Benz, the German automobile giant has announced the news about its strategic partnership with blockchain-based start-up Circulor and a prominent battery cell manufacturing firm to give shape to a pilot project for transparency on harmful CO2 emissions in the cobalt supply chain. The project will be helmed as a part of STARTUP AUTOBAHN. The luxury cars providing firm, Mercedes-Benz Cars is striving to achieve the goal of "Ambition2039" which outlays the launch of carbon neutral passenger car fleet in a span of less than 20 years. Through the pilot project, Mercedes-Benz is enhancing transparency standards in the supply chain system.
According to the official reports, the project will strive to achieve the ends with the utilization of the expert features of blockchain technology. The decentralized mechanism will aid the firm in keeping a track of the emissions of climate-affecting gases and the amount of secondary material along the supply chains of battery cell manufacturers. The new pedagogy will also check if the Daimler sustainability standards are complied with in the supply chain.
To achieve its objective, the team requires complete knowledge about all the climate relevant processes connected with the entire vehicle value chain. As part of the first step towards its goal, Mercedes is creating transparency of CO2 emissions and the use of secondary material in the supply chain. Cobalt, which enters the supply chain through recycling facilities will be the first to be taken into consideration during the project. The blockchain infused solution will jot down the production flow of the materials and the CO2 emissions oozing out from them. The system also records the information about the recycled material in the supply chain. The data network has been studded with the responsibility to check if all the channels involved in the process have met the Daimler's sustainability standards regarding safety, working conditions, business ethics, human rights, environment duties, etc.
With Ambition2039, Mercedes-Benz Cars has set itself high goals. We can only get there in close cooperation with our suppliers. The key is transparency: It is our aspiration to make all processes transparent and traceable. We are the first manufacturer to use blockchain technology to map CO2 emissions in the global battery cell supply chain. In doing so, we are laying the cornerstone for effective improvements – for the environment and for our businesses, stated Markus Schäfer, an important core team member of Daimler AG and Mercedes-Benz AG.
Mercedes-Benz Cars is organizing workshops with suppliers to explore new measures for CO2 reduction. As part of the agreement, the automobile firm will for the first time ever use battery cells from carbon-neutral production.


Warning: sprintf(): Too few arguments in /home/lawyerm9/public_html/coinnewsspan.com/wp-content/themes/deus/functions/images.php on line 269