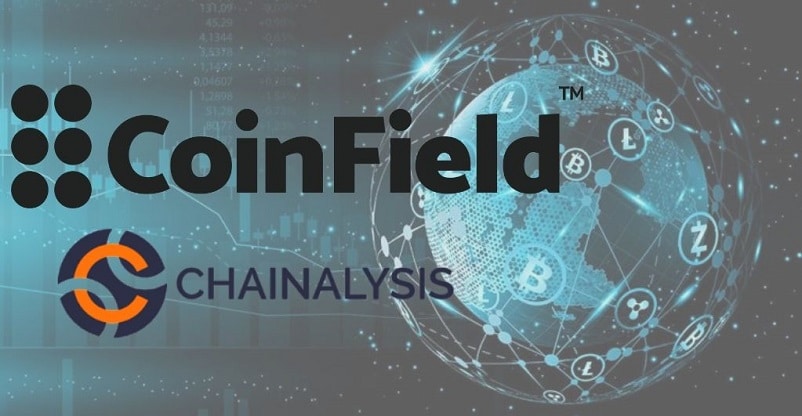 Chainalysis, the globally renowned blockchain analysis entity, has unveiled the news about its strategic partnership with leading Europe-based cryptocurrency exchange, CoinField. The revolutionary tools and excellent services of Chainalysis will provide Coinfield crypto exchange with an efficient Anti-Money Laundering compliance solution, which will be focused on providing protection to assets held on the exchange network.
As per the official post, CoinField will take advantage of Chainalysis Know-Your-Transaction software solution to safeguard the assets of its investors during the trading activities of top-rated cryptocurrency portfolio including Bitcoin, Bitcoin Cash, Litecoin, Ether, and others. The exchange has infused the new technology to track down and restrain money laundering and illicit activities in real-time on its platform. With the help of Chainalysis Reactor, Coinfield will conduct deep scrutiny against the intrusion of suspicious activity on the exchange ecosystem, thus enhancing the existing security standards in a big way.
Jason Bonds, Chief Revenue Officer of Chainalysis, stated that,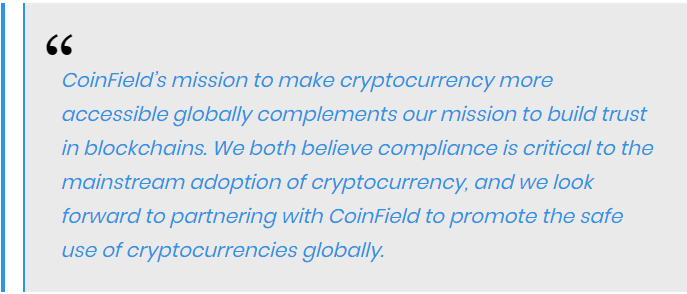 The integrated software will allow Coinfield exchange to keep a check on the transaction volumes as well as will aid in picking out the high-risk transactions continually and in real-time. The compliance tool renders Coinfield with an opportunity to track transactions executed on multiple blockchain networks. It offers a graphical mapping of virtual currency flow in the system.
Roberto Valdes, Chief Compliance Office, Coinfield, quoted,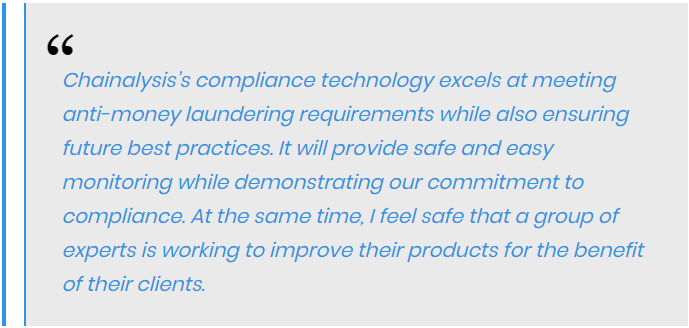 Chainalysis has been designed with a technology that offers high-grade monitoring and evaluation of all the cryptocurrency transactions in real-time and gives in-depth knowledge about the origin of every transaction. The proprietary analysis techniques allow Chainalysis to provide accurate and customized alerts for transactions that violate risk factors. The firm counts leading banking institutions, business houses, government organizations, and global customers as its clients. Chainalysis is striving hard to popularize blockchain technology in different arenas of the industrial domain.