Cardano News
Cardano (ADA) Price Falls Marginally Over the Last 24 Hours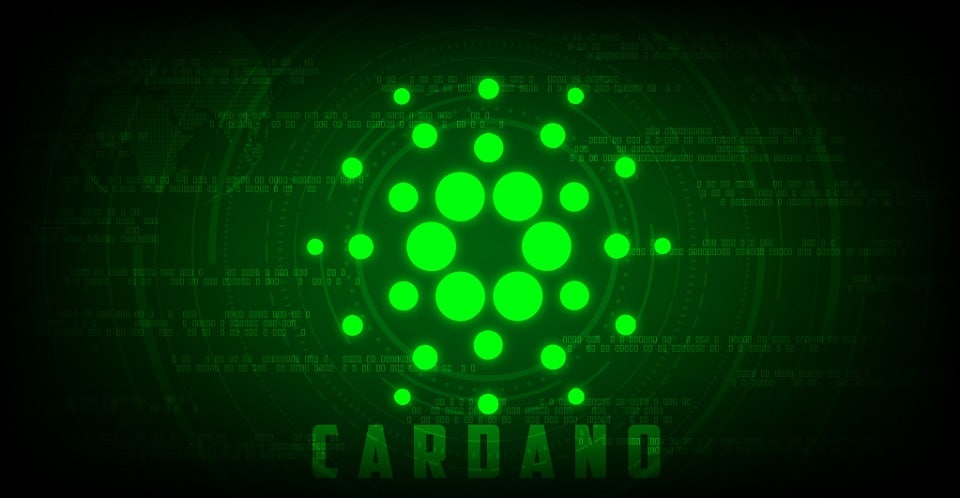 Cardano price movement isn't impressive for the traders. The situation is similar in the rest of the market. The traders who were looking forward to a better closing of the year are disheartened. The indications are towards a bearish ending of the current term.
The speculations of the intraday movement aren't positive, and hence, traders might have to suffer losses. However, the possibility of improvement is still hanging as the currency is marking marginal loss.
Cardano Price Prediction
Yesterday, Cardano coin started dealing at $0.0339. The price slipped to $0.0335 by 1.22%. The currency escalated to $0.0337 by a marginal hike of 0.54%. The recovery was followed by a heavy fall. The ADA price dropped to $0.0329 by 2.47%. The price improved once again and jumped to $0.03356 by 1.94%. For the rest of the day, Cardano traded at $0.0334 and closed at the same level. The intraday movement of the coin brought 1.43% regression of the price. Today, ADA coin began with a price fall. The counters moved from $0.0334 to $0.0332 by 0.64%. The price escalated to $0.0335 by 0.79%. The currency slipped to $0.0333 by 0.72%.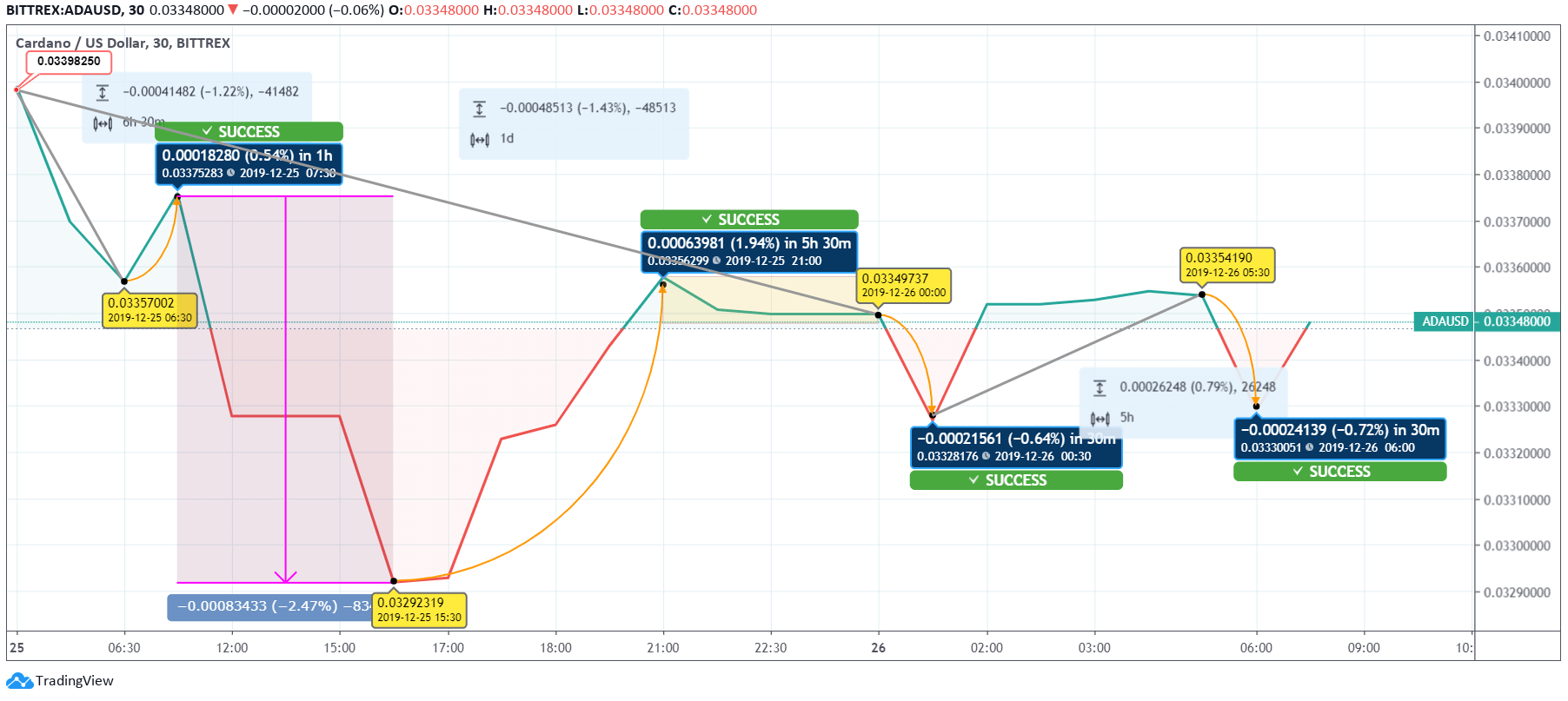 Cardano coin was dealing above the immediate resistance level, but now it is seeming to be moving towards the immediate support level. The currency might close the day with a negative digit. However, there are still some possibilities for improvement.
| | |
| --- | --- |
| Resistance Level | Price |
| R1 | $0.034341 |
| R2 | $0.034954 |
| R3 | $0.035499 |
| Support Level | Price |
| S1 | $0.033183 |
| S2 | $0.032638 |
| S3 | $0.032025 |
ADA is a high potential coin. The traders are suggested to opt for the long-term investment for ensuring the massive profit. The short-term is likely to bear the loss.