Bitcoin News
Bitcoin Records 31.57% Decline Over the Last 24 Hours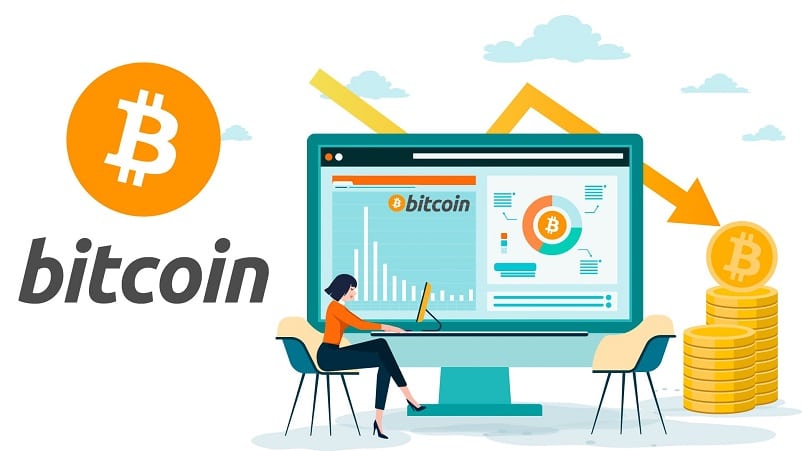 Bitcoin couldn't resist the price crash, and hence it has dribbled down to $4,100 price level. The coin was last seen below this level on March 30, 2019. BTC price traveled a long way from then as in June 2019, and it touched $13,000, and this year in February, the price was spotted around $10,000. It would take some time for the coin to improve and catch up to the upward momentum.
Bitcoin Price Analysis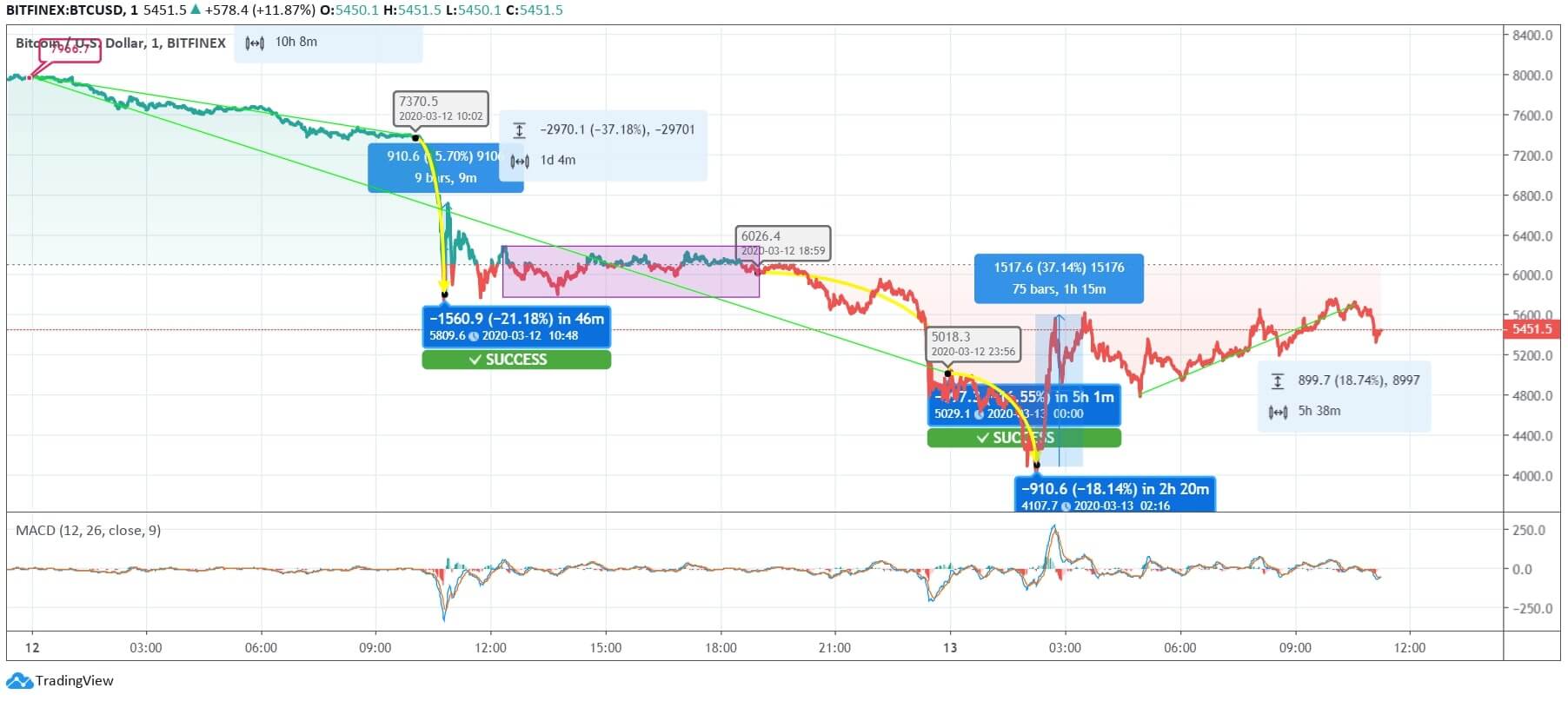 Yesterday, Bitcoin was trading at $7,966 at the opening hour, and then, it started correcting downwards till 10:02 UTC, and the price touched $7,370. Later, the price plunged to $5,809 in the next 1 hour by 21.18% fall. The heavy drop in the BTC price locked itself at the same level till 19:00 UTC. The closing hours again experienced a plunge, and thus, the coin dropped to $5,018. The intraday movement exhibited 37.18% regression in the price of Bitcoin.
Today, Bitcoin started the day with heavy loss, and the counters moved from $5,018 to $4,107 by 18.14% fall in the first 2 hours. Immediately after the same, the coin recovered to $5,600 by 37.14%. After a slight drop at $4,800, the BTC price escalated again and reached $5,690 by 18.74% hike. The MACD indicator is exhibiting bearish divergence as the histogram is below the zero line.
The current price of Bitcoin is exhibiting sluggish movement. If the downward momentum strengthens, then Bitcoin's price could drop to the immediate support level at $3,911.