CoinStats Review: Your All-in-One Crypto Tracking App!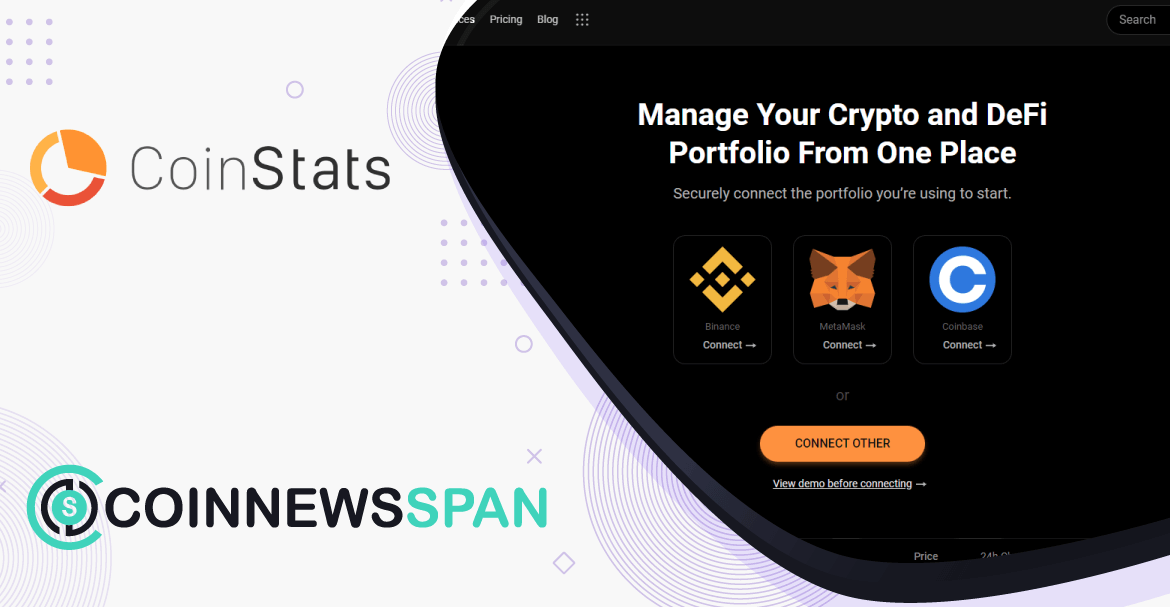 The interest in cryptocurrencies has skyrocketed and is reaching new heights with each passing year. Governments, big business houses, banking, financial institutions, etc., around the globe are looking to incorporate cryptocurrencies within their existing systems. And as more people become investors and traders in cryptocurrencies, there is a need for a single place to monitor all your assets and investments. 
The CoinStats portfolio tracker fulfilled this necessity, but since then, CoinStats has come a long way and begun to offer a host of other services and facilities. In our CoinStats review, we will tell you all about the facilities that CoinStats offers and how it makes your journey in the world of crypto easier and smoother. 
CoinStats History
CoinStats was founded in 2017 by Narek Gevorgyan and is headquartered in Yerevan, Armenia. Founded as the one-stop shop for tracking and monitoring your crypto assets, CoinStats has become the most trusted and favored crypto app globally. The app is available on iOS, macOS, and Android and is very easy to use. 
Now let us look at all the features that CoinStats has to offer. 
CoinStats Portfolio Tracker
The CoinStats Portfolio Tracker is the hallmark of services provided by CoinStats. Users can link any of their portfolios with the CoinStats app and monitor them in one place. More than 60 kinds of wallets & exchange-based portfolios can be connected to CoinStas. The most commonly used ones include Binance Wallet, Metamask, Huobi, FTX, Trezor Wallet, Coinbase, Crypto.com Wallet, Trust Wallet, etc. Almost all the major cryptocurrency exchanges and wallets available worldwide can be connected to CoinStats and monitored. On top of that, users can link any other wallet manually if it's not on the list.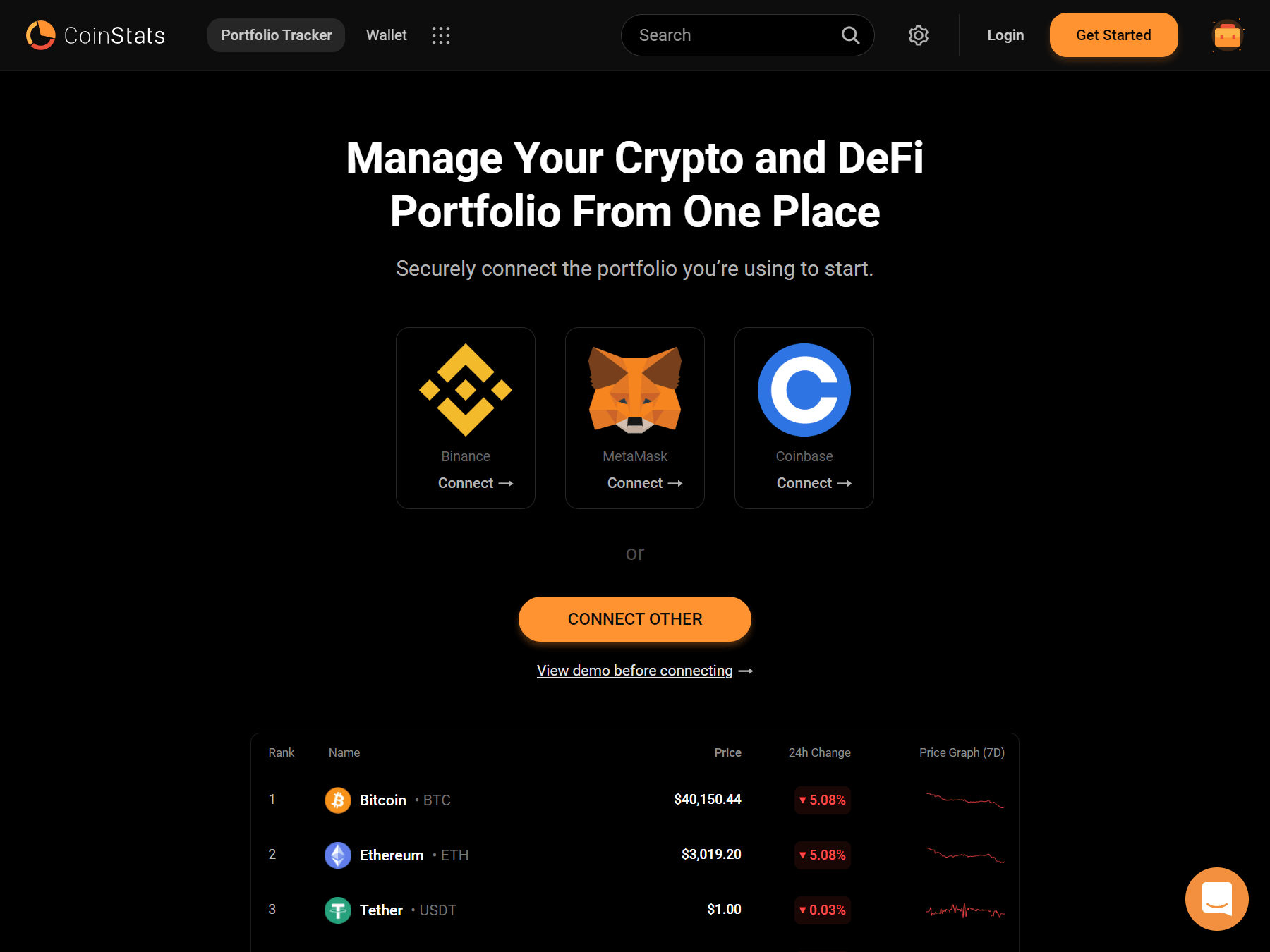 The main features of the CoinStats portfolio tracker are as follows:-
Access all your Crypto from One Screen
CoinStats portfolio tracker allows you to access and monitor all your crypto assets from one place. It allows the users to track, analyze, and gain market insights into more than 8000 cryptocurrency assets. The user interface is pretty easy and simple to use and is designed to help new users in the crypto space feel comfortable. 
Users get the latest news, insights, and market analysis from more than 40 sources and CoinStats even personalizes the news according to your preferences. On top of that, it gives you a real-time PnL analysis of all your assets and transactions to help make your decision-making and trading simpler. And on top of that, you can manage it from any device you wish to access CoinStats. 
Trade On All Your Exchanges from One Platform
It is normal for crypto traders and investors to have accounts on multiple centralized and decentralized exchanges. And as a result, it can be pretty cumbersome to switch from one exchange to another to trade your favorite cryptocurrencies. This is where the CoinStats portfolio tracker comes in. You can link all your accounts and trade on them from CoinStats. You can do this without giving withdrawal access to your funds, meaning your assets and funds are safe and secure while you trade them using CoinStats. 
But Crypto with Fiat
You can even buy crypto using your credit card on CoinStats and can move the purchased asset directly into the account or wallet of your choice. E.g., if you wish to buy Bitcoin on CoinStats and move it to your Binance account, you can simply do so by using your credit card. There is no need to copy-paste deposit addresses while moving them to Binance, and there is no risk of withdrawal. 
CoinStats Wallet
The CoinStats Wallet is your ultimate gateway into the world of DeFi and all the possibilities DeFi has to offer. You can earn 20 percent APY on your stored in CoinStats DeFi wallet and even swap your crypto assets on BSC, Ethereum, or Polygon Mainnet from one place. The CoinStats Wallet is available for iOS App Store and Google Play Store.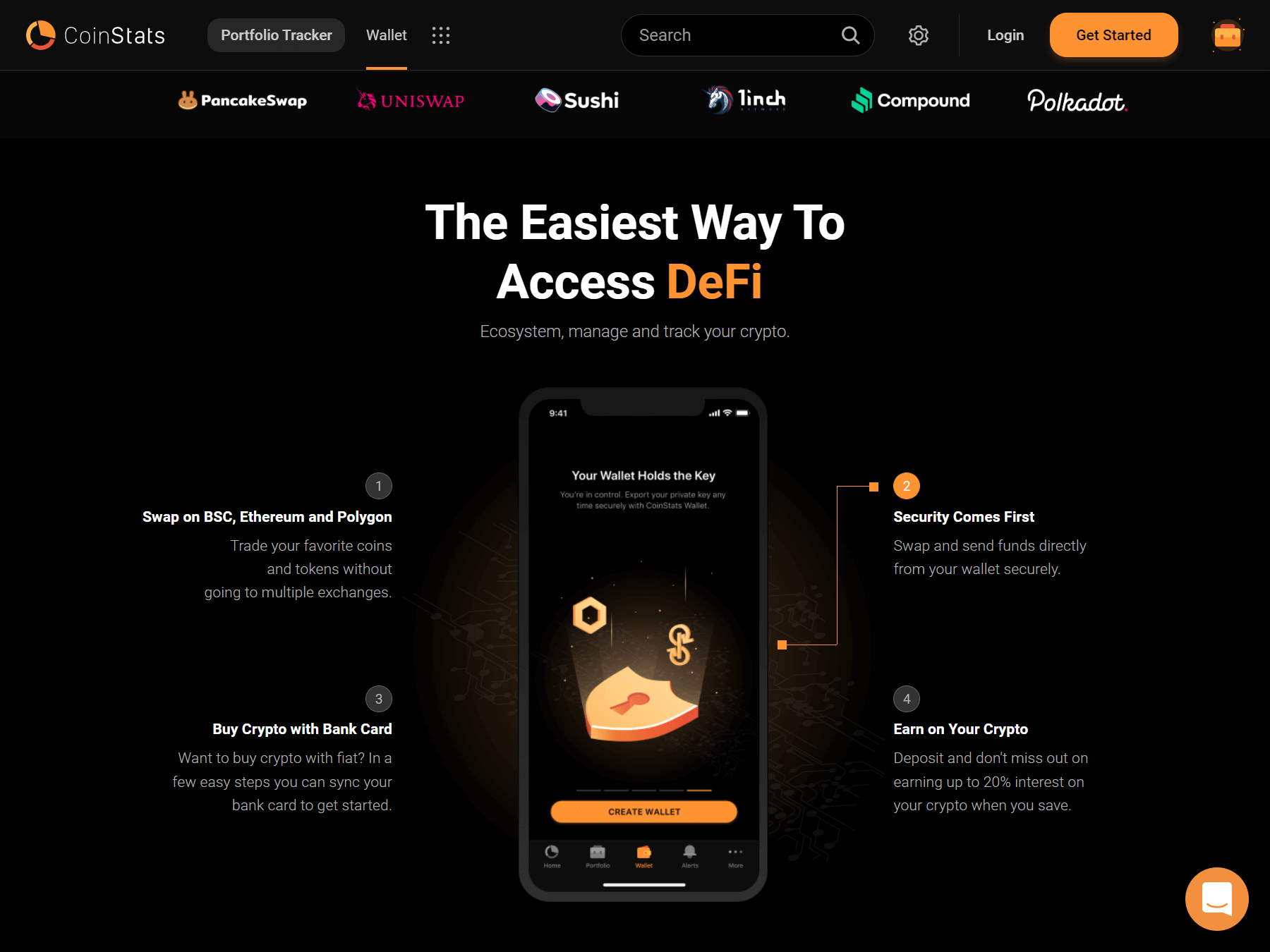 CoinStats Blog
The CoinStats Blog is designed to educate users about the various possibilities in the world of crypto. There you will find buying guides, Exchanges and Wallet Reviews, and guides to your favorite protocols in the world of cryptocurrencies and blockchain technology.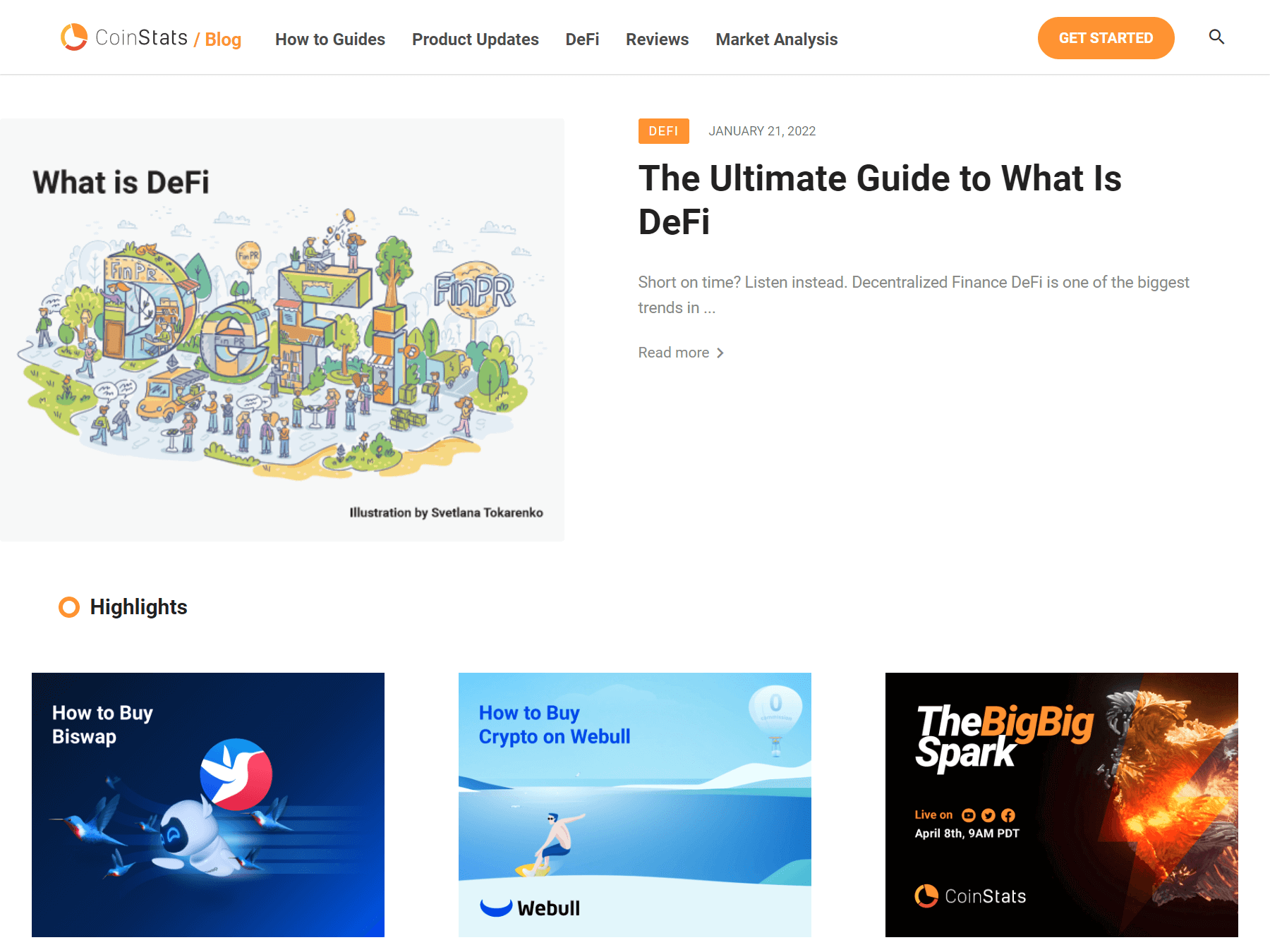 On top of the features mentioned above, you will also find other services on CoinStats, such as:-
A detailed and easy-to-understand 24-hour crypto market report to help you make your trading decisions better and earn you profits to change your life for the better. 
Set up price alerts for your favorite cryptocurrency tokens and never miss out on any trading opportunity using CoinStats. 
The latest news and developments regarding the crypto world and blockchain technology. 
CoinStats is also available as a widget for macOS, Google Chrome, Mozilla Firefox, and Apple TV. Thus making it possible for you to manage from any and all devices.
CoinStats Review: Verdict
CoinStats is the most powerful tool available to users in the crypto world. Any trader or investor wishes to have their assets under control in their hands to be easily accessible and secure from attacks, hacks, and cyber attacks. While most of the features are available to users for free, there is a paid version of CoinStats starting from USD 3.49 per month for users that wish to do more with their CoinStats account and want access to more services.