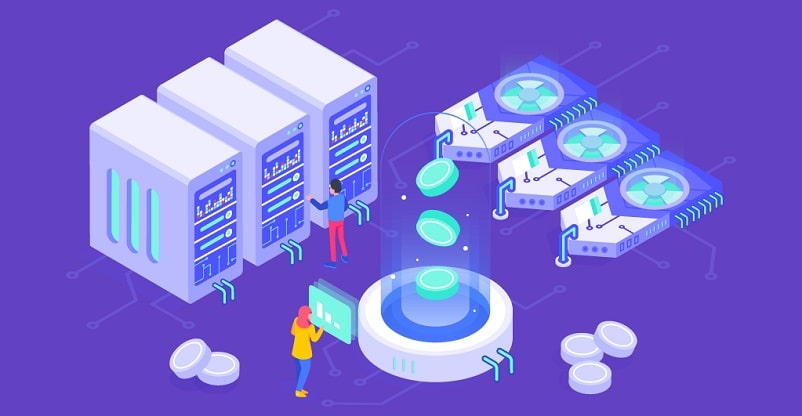 According to the latest reports, the Iranian Government has issued more than 1,000 licenses for cryptocurrency mining since it began regulating the industry. Keeping the small investors away due to high electricity tariffs, there has been large mining farms set up in the country.
On revealing about the state of the country's cryptocurrency mining industry in a recent interview, the official from the ICT Guild Organization of Iran, Amir Hosseini Saeedi Naeini said that cryptocurrency mining is a new industry, but many people have been attracted to it in Iran.
Elaborating on it, he said,

Having said that, Amir believes that the cryptocurrency mining industry has an abundant capability to help the Iranian economy. But, still, the major challenge to be faced is electricity cost. The high static tariffs plus rigid regulations have made the sector less appealing for small sector investors.
In Amir's opinion,

He is of the belief that modifying the electricity rates and terms could boost the crypto mining industry and generate more revenue.
After months of deliberation, Aljazeera reported on August 4th, 2019, that the Iranian government has officially recognized cryptocurrency mining as an industry in Iran. The mining industry of Iran has been regulated since last year. The crypto miners were licensed by the Ministry of Industry of Mine and Trade before beginning their operations.
Followed by the eradication by various government authorities, the crypto miners were further accused of using subsidized power.
In June, last year it was reported by the Iranian State Television that the authorities took a grip of 1,000 bitcoin mining machines in two abandoned factories using government-subsidized electricity allegedly.
It was stated by the spokesperson from the country's Energy Ministry that these mining machines were responsible for a 7% increase in power consumption.
Stated by a news outlet that the electricity price offered to miners will be equal to the average Rial price at which the country ships off its natural gas. The cabinet's directive further noted that using electricity or natural gas to mine cryptocurrencies is forbidden in peak consumption times.
The directive also stated that,

There are still ongoing discussions to set more favorable terms for the crypto miners.