Forex News
GBP/USD Analysis: Pound Faces the Blow as it Hits 5-Month Low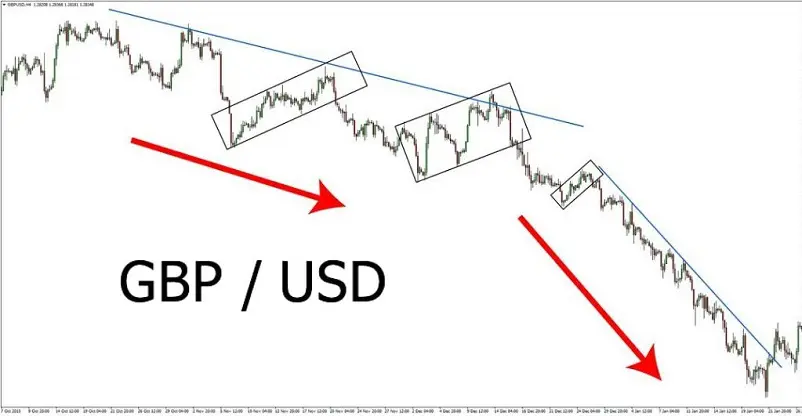 COVID'19 spread and fear seems to offset the second emergency Fed rate cut as the major currencies like Great Britain Pound extends its fall against the US Dollar. There is likely to be no solace to the investors as the major index viz., Dow Jones, S&P 500 and NASDAQ continue to nosedive with no signs of recovery any soon as the sectors of the economy have been hit by the ongoing global crises.
Highlights of the World Happenings
In the previous week, we saw that President Donald Trump declared the Chines virus as "National Emergency," due to which we had seen the indices improvising while the previous week neared its end. Although, the bearish crossover prevailed which led to Asian market bullish rejection in the opening hours on Monday, which went viral as "Black Monday." Alongside, the Wall Street remained empty as the markets declined steeply, with equities approaching daily lows and is exposed to face extreme volatility. Not only the stock market, but gold rate has also been trimmed after the largest weekly decline since 1983.
GBP/USD Analysis: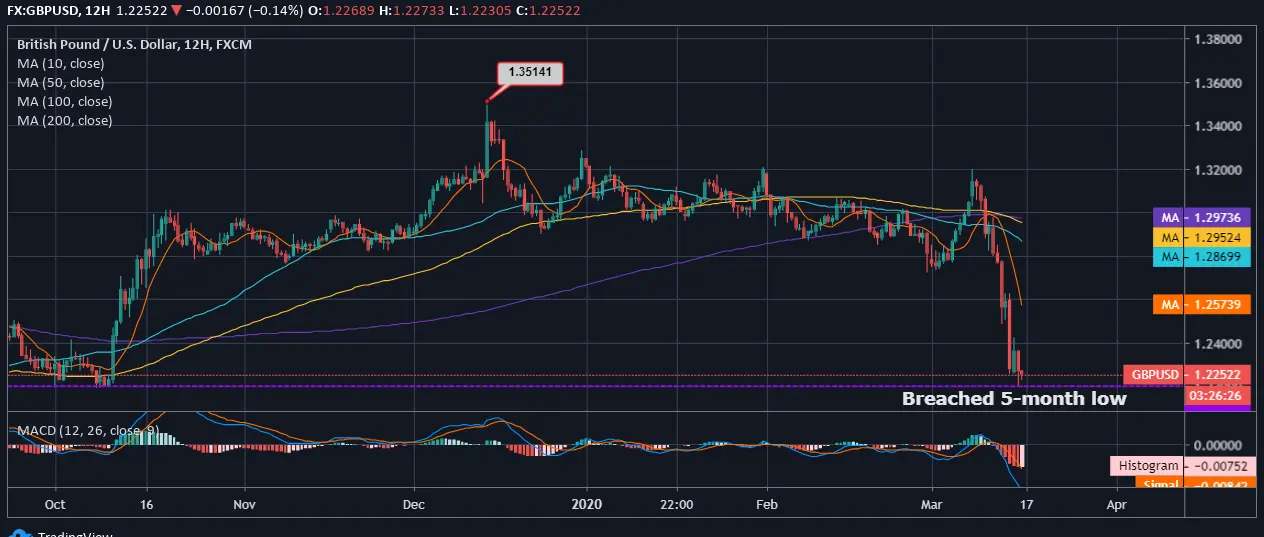 Analyzing the GBP/USD trend, we see that the coin has already breached its 5-month low at $1.222, retaining support at $1.2160 and $1.2000. The currency is under selling pressure and is trading below its major MAs viz., 10-day, 50-day, 100-day and 200-day. The pair is open to moderate volatility as the further dips can lead to even sharper declines. Important to note that GBP has lost over 9% in 3 months from the high of 1.351 to currently trading at 1.225 against the USD.