DASHPAY has partnered with NOWPayments for faster exchange and transaction. The Dash Investment Foundation has made its first proposal for investment funds. It has a voting deadline of 17 days.
Dash Price Comparison:
Let's compare the current price of DASH with the price of 25-day's back. On August 16, 2019, the coin was trading around 94.814 USD. Today, it has gone down by 13.13%. However, in the weekly chart, Dash made a bounce-back of 3.95% from the market price of 79.23 USD on September 06. Yesterday's trading was a bit bearish for the coin, where it opened at 83.85 USD and with a decline of 1.25%, wrapped the day up around 82.80 USD.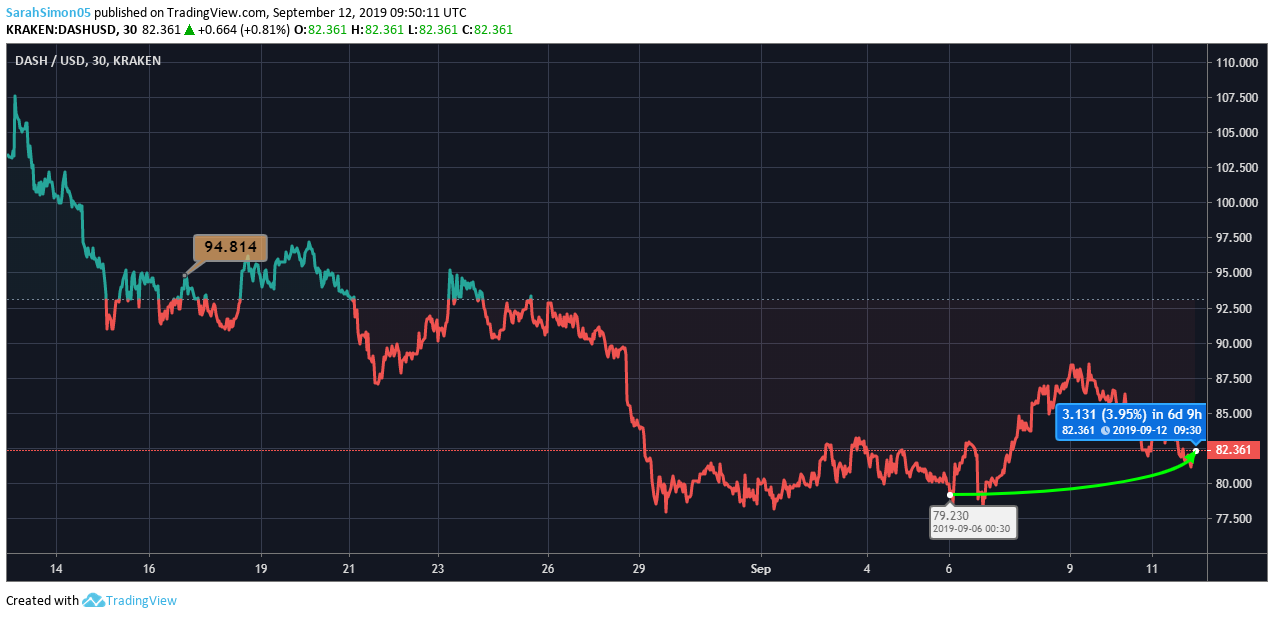 Although intraday trading was a bit diminishing, the week action has given some consolidation to the investors. For now, the immediate resistance is at 84.65 USD. Additionally, the support level for DASH is at 81.65 USD.
Conclusion:
The first week of September was a bullish one for the coin. However, the last couple of days have almost been flat. With the latest tie-up with NOWPayments, the volume of trading will most probably increase in the altcoin. Meanwhile, there is a sense of instability in the short term.


Warning: sprintf(): Too few arguments in /home/lawyerm9/public_html/coinnewsspan.com/wp-content/themes/deus/functions/images.php on line 269