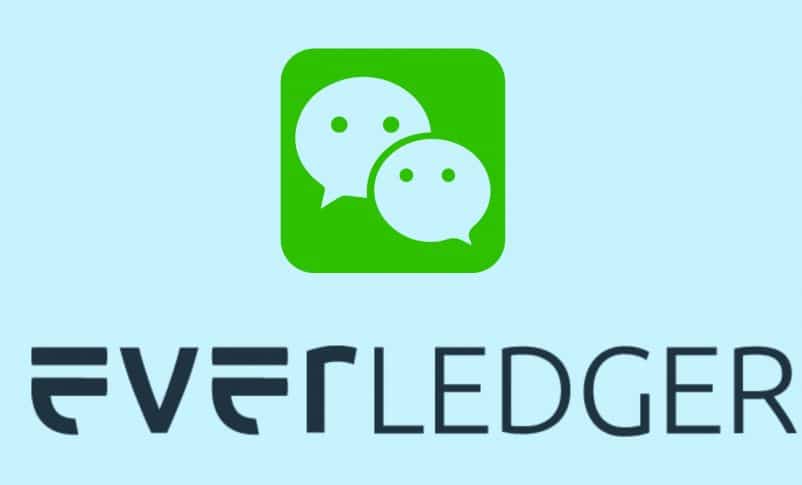 Blockchain-based diamond tracker company, Everledger, is all set to partner with the Chinese tech firm, WeChat, to improve transparency and security in jewelry shopping. Everledger along with WeChat has collaborated with the world's largest producer of diamonds, ALROSA, to launch the pilot project.
Notably, WeChat has more than a billion users all over the globe, and the Mini Program is aimed to convert those users into potential jewelry shoppers. The buyers who will buy gemstones, diamonds and other precious jewelry under the program will get the assurance of blockchain technology. The initiative by WeChat is aimed to demonstrate a real utilization of blockchain technology allowing users to purchase diamonds seamlessly.
The program will allow diamond shoppers to trace their precious stones back to their origin. On top of that, it will enable buyers to buy diamonds from their smartphones without worrying about purchasing false products. The program will also have the details of previous owners of those precious stones.
A noteworthy fact is that the Chinese technology giant and developer of WeChat, Tencent, has recently invested in Everledger. The move can be considered in connection with the growing popularity of blockchain technology in China.
Regarding the latest tie-up of the US-based firm, Everledger's Chief Operating Officer, Chris Taylor, stated that the firm is excited about the partnership with Tencent and ALROSA. It will bring security and authenticity to the transaction of diamonds, adding an extra layer of transparency in China.
Making this information available to consumers' fingertips via WeChat enables them to be sure about the source and the credentials of each item being purchased,
Chris added.
ALROSA has also expressed its commitment to uphold transparency for Chinese buyers. The firm, which is known for environmental and community-focused mining assured to disclose full details its diamonds extracted in Russia. All the information will be available on the Everledger blockchain and will be accessible to consumers for ensuring transparency and authenticity.
With a traceable history, WeChat Mini Program will provide a competitive edge to the Chinese luxury market. The program will also offer consumers an easy way to pick up luxury goods through the use of smartphones.
Pavel Vinikhin, head of diamonds at ALROSA, expressed his pleasure and said,
It reinforces our pursuit for sustainable mining and transparent supply chain information.
The move will "help us to further strengthen our sales base in China," added Vinikhin.