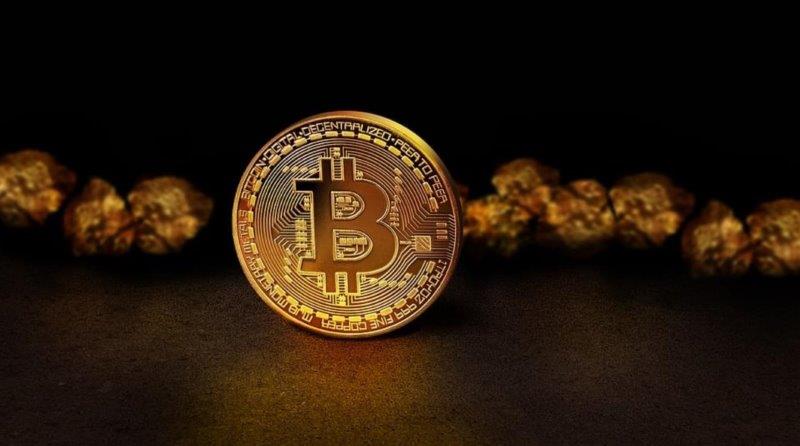 Bitcoin goes beyond 11,800 USD price mark.
The coin may break out the major resistance level around 12,800 USD.
Bitcoin is the highest-rated and best-performing coin of the current times. Contrary to popular perception, Bitcoin is yet to get into a price correction phase. The coin has recently breached 11,800 USD price level. It should be noted that it is the highest Bitcoin has got since March 2018. The coin has four major swings in the last 24 hours. The first hike was between 03:38 UTC and 11:05 UTC, and this hike made the coin to gain 3.5%. This was followed by a dip of 3.57% in the next 1 hour and 16 minutes. Again a hike of 3.36% was noticed between 12:22 UTC and 16:23 UTC. The latest hike between 17:39 UTC of yesterday and 00:47 UTC of today has made the coin to get a whopping 6.58%. This hike has helped the coin to go beyond 11,800 USD. The medium-term outlook is bullish for Bitcoin. The coin is likely to touch 15,000 USD by the end of this year. Let us look at the current details of the coin.
BTC Price Statistics-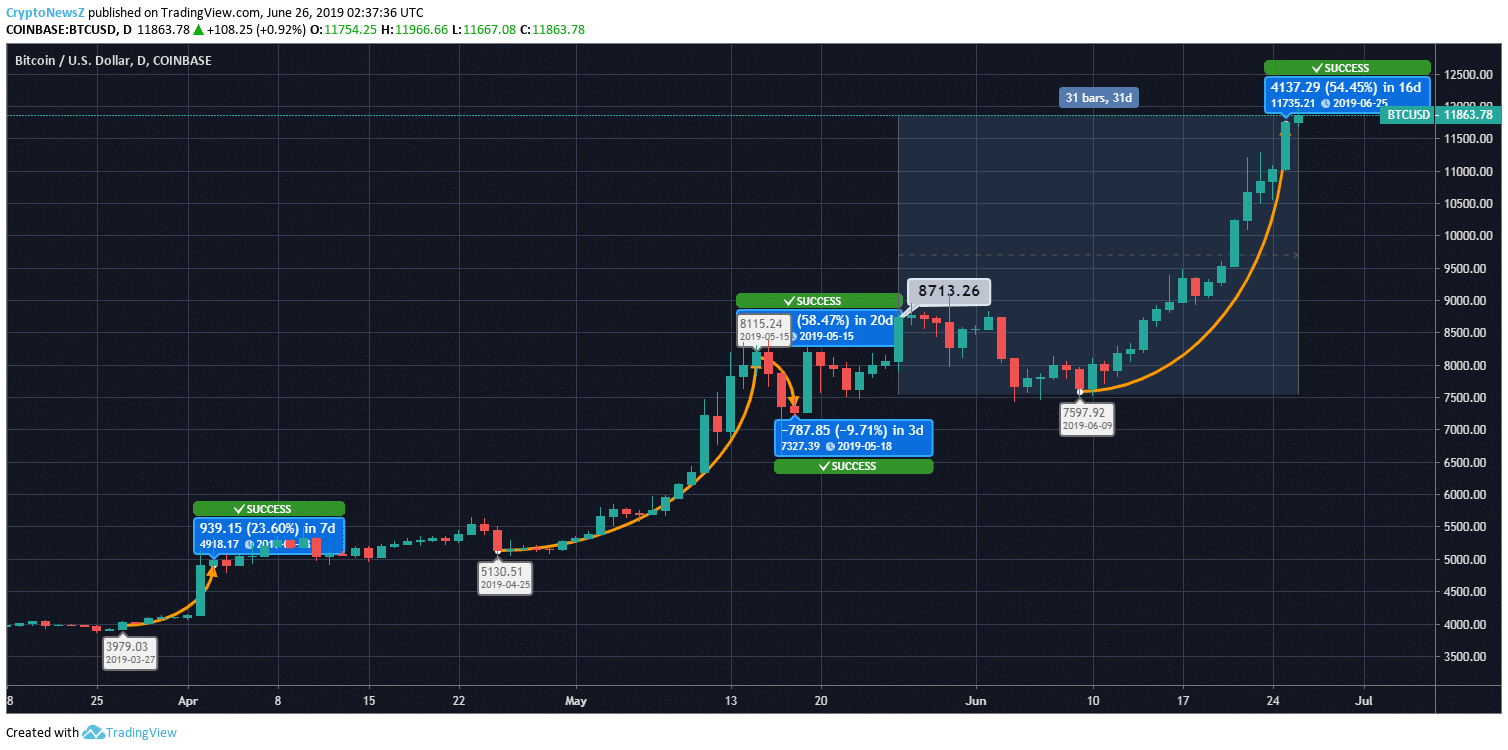 | | |
| --- | --- |
| Bitcoin (BTC) | 26th June 02:37 UTC |
| Rank | 1st |
| ROI (Return on Investment) | 8,677.42% |
| Coin Circulation | 17,780,775 BTC |
| Market Cap | 202,085,413,735 USD |
| Value in USD | 11,863.78 USD |
| All-Time High | 20,089 USD |
| 24h Volume | 22,666,958,470 USD |
BTC to USD Price Comparison-
Bitcoin got its first hike of the year between 27th March and 03rd April of 23.60%. Between 25th April and 15th May, the coin gained 58.47%. And this was followed by a dip of 9.71% over the next three days. The latest growth was made between 9th June and 25th June. This growth accounts for a hike of 54.45%, and this is credited for the success of Bitcoin breaching 11,800 USD price mark. The market cap on 26th May was 141,603,993,304 USD, and the value of each coin was 8713.26 USD. The current market cap and the value of each coin are respectively 42.71% and 36.15% more than the figures for the last month.
BTC Price Prediction-
As mentioned earlier, the coin is likely to have bullish medium-term. By the end of 2019, the coin may be roaming around 15,000 USD. The next resistance points are 12052.16 USD, 12313.4 USD, and 12835.88 USD. The support levels are 11268.44 USD, 10745.96 USD, and 10484.72 USD.
Conclusion-
Bitcoin is definitely one of the most promising and best-performing assets in the whole world. New investors need to have a long-term association with Bitcoin for reaping maximum profits.