Blockchain News
BINARYSTAR Partners With ChainUP to Boost Upgrading of Blockchain Tech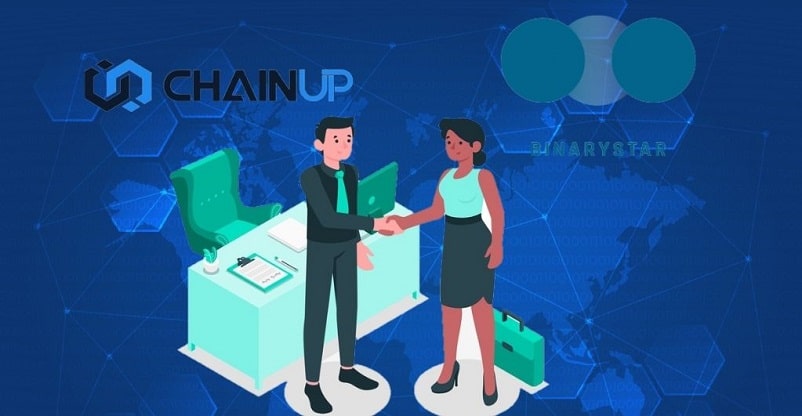 A well-known blockchain incubator from Japan, BINARYSTAR has collaborated with ChainUP and has become Super Node Partner for them. The two companies have established this partnership to jointly help Japanese enterprises boost industrial upgrading of blockchain technology. 
BINARYSTAR Co. Ltd is a leading Japanese company that operates Japan's biggest blockchain business in Tokyo. BINARYSTAR has multiple outlets owned by them that provide blockchain businesses to companies throughout Japan and East Asia. Meanwhile, it also operates as a consulting body to promote businesses in particular, both in Japan and East Asia. It particularly aims to help companies create and support corporate startups that are on the verge of developing new businesses that have concepts outside their core businesses.  
ChainUP is the world's leading blockchain technology service provider, that establishes a grouping and globalized operation strategy. It has a lot of sub-divisions and independent brands that consists of HiCoin, which focuses on wallet technology solutions; BitWind, an exchange liquidity service provider; Blockchain financial derivatives trading platform, EXUP; and ChainUP Capital, that is an investment institute that provides support in developing blockchain technology in companies. 
Along with this, ChaiUP has established a branch in Japan and one in Hong Kong along with its headquarters in Singapore. The newly established branches will further integrate and localize global blockchain technology experience, supply products for blockchain technology service and assist high-quality enterprises.